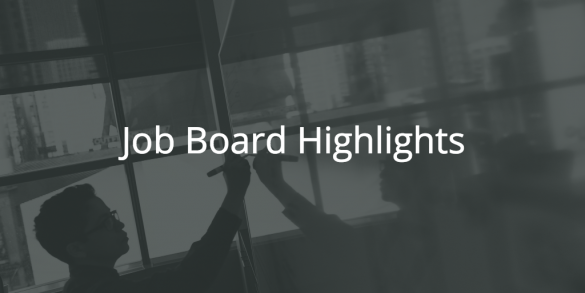 Good morning, job hunters.
Here are the best blog writing jobs – and more – from our Job Board.
Paid blogging jobs
Business Insider is looking for a talented freelance writer to pitch, research, and write comprehensive articles, guides, and explainers about products and services in personal finance. You'll be part of the growing Insider Picks commerce team.
A growing telecommunications equipment company in Rancho Santa Margarita is looking for a part-time Creative Content Writer. The hours are flexible (approximately 20 to 25 hours per week – onsite – not a remote position) with a starting salary of $17 an hour.
Headphone Agenda is a California based music review website. They are doing some expansion into different forms of media presentation such as YouTube reviews. They are looking to post a lot of videos so there needs to be a lot of consistent content for the videos to be based on.
PMX Agency is a global independent integrated marketing agency that leads with an insight-driven, consumer-centric approach to performance. They are looking for a lead writer on an enterprise class account. You'll be responsible for building the brand along with your design partner. The primary channel for this account is email, with extensions to platform, SMS, and other customer-facing touchpoints.
TripExpert, the pioneering travel startup that The New York Times calls "Kayak for hotel reviews", is hiring a Content Manager. Your primary task will be to write blog posts and, later on, manage other contract writers.
Author:
Noemi Tasarra-Twigg
Editor of Splashpress Media, writer, and geek bitten by the travel bug.