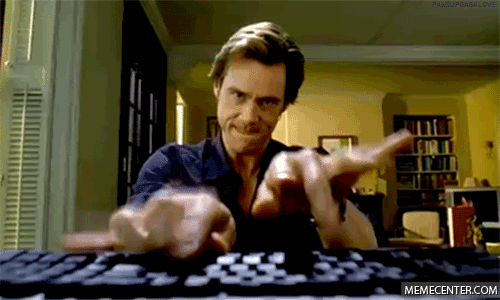 Whether you're fresh out of college and applying for entry-level positions, or you're a CEO in charge of presenting updates to investors and internal company leadership, your writing skills dictate not only how effective you are in working with others, but how you are perceived in a work environment.
Practically, writing functions as a way to communicate more effectively; you'll delegate assignments with greater specificity, express your ideas and concerns more thoroughly, and proactively address any possibilities for miscommunication or error. Aesthetically, writing can help you establish an appropriate tone, seem more or less organized than you actually are, and might set you up for success or failure down the road depending on who and how you impress.
Most people have already put themselves in a camp; they believe they're a naturally "good" writer or "bad" writer, but nothing is so black and white, and no matter how "good" or "bad" you are, you can always be better.
Here's how to be a better writer in any professional environment:
Know your mediums
There are lots of writing mediums these days—text message, email, printed documents, instant messages, etc.—be aware of the limits and etiquette of each of these mediums. For example, it's in poor taste to send a lengthy, several paragraphs-long text message late at night; an email wouldn't have such restrictions.
On the other hand, sending an email with a simple comment like "I'll be in a bit late today" might clog an inbox when a text could suffice. Choose the right medium for the right message, and craft the message accordingly. If your goal is to build inbound links to a website, for example, then your medium might be a blog post on your company blog, and your writing here would differ greatly from how you might compose an email to your coworker.
Be concise
Most problems in communication can be boiled down to one of two main issues; either the message was omitted or the message wasn't conveyed clearly. You've conquered the first problem in the very act of writing, so the second should be your main focus. Clarity is critical, and one of the best ways to achieve clarity is simply being more concise. Never use more words, more sentences, or more paragraphs than you need when you want to drive a point home.
As an example, consider the phrases, "I think it'd be good if you went ahead and did what we talked about doing earlier," versus, "please proceed with running the marketing audit." The former is much longer and ambiguous, while the latter gets right to the point. You can practice this by challenging yourself to write the same message in shorter and shorter constraints.
Use specific words, and choose your words carefully
As another way to increase clarity, be careful about the specific words you choose to drive your point, and be as specific as possible. "Thing" is very ambiguous, while "package" is less ambiguous, and "paper shipment" is specific. The same can be extended to phrases; "Things are coming along," "the project is going well," and "we're on target to hit the deadline with no unexpected complications" all say the same thing, but with increasing degrees of specificity.
Summarize
When writing any message longer than a sentence or two, work to summarize your main points in some way; modern workers are always busy, so the easier you make your message to read, the better (it's more concise and more respectful at the same time). For example, you could include bullet points in the body of your email, or list action items at the bottom of your memo. For longer works, you could even have a "summary" section that wraps everything up tidily.
Ask and answer questions succinctly
Questions and answers are the basis for most communication, so if you can pose questions and answer them effectively, you'll be halfway to making a better impact through writing. Answering questions is all about providing succinct answers to questions posed to you; for example, if your boss asks "when can I expect the report?", it's not necessary to write a paragraph-long response about how hard you're working on it. Answer the question with something like "Wednesday," then, if there are caveats, you can include them.
Similarly, when you need to ask questions, strive to ask them in a format that is easily answerable. "How's the report coming?" isn't nearly as direct or answerable as the question from my first example: "when can I expect the report?" or an alternative, "do you need help getting the report done by the deadline?"
Practice
The last step may be the most important. You can read these rules over and over again, but the only way to reap their benefits is by putting them to good use. It takes practice to use these strategies effectively, and in your early stages of development, you'll find yourself struggling to say the right thing or use the right approach, but the more active you are in writing, the quicker you'll become adept at the process. Look critically at everything you write, and always strive for better.
Writing isn't a talent; it's not something you have a knack for. It's a skill; something you build and develop with experience over time. No matter what they tell you, nobody is a good writer right away, and anybody with a poor ability to write has the potential to get better. The stronger your writing is, the more effectively you'll be able to work with a team, the better you'll communicate your ideas, and the more impressive you'll be as a worker overall.