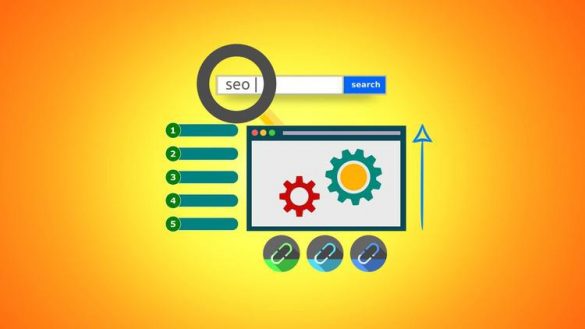 It doesn't take a long time before a new algorithm update is out. It's as fast as how the stock market plunges or recovers, or a new smartphone model is introduced to the market. In a five-year span, the strategies that are effective in putting your webpage in the first page results before may not work anymore. A huddle with your team may be needed to keep up with the latest updates, craft a new or revamped plan and start implementing techniques as soon as possible. For every time Google rolls out an update, you can be sure that the rankings will move.
There is no end to algorithm updates. That's one thing that's certain. Countless updates have been published since the debut of Google's algorithm. And you can expect more to come as search engines are refining ways to be smarter and filter search queries. A decade ago, it was just about targeted keywords. Today, it's very diverse to include image search, video search and even emojis! Yes, those little icons can influence too.
You should always be in the know about the latest news in order to quickly respond and reap positive results. Ignore them, and site traffic will nosedive and so will your sales. Let us round up the biggest SEO updates so far.
The Speed Update
Google doesn't just want your sites to be mobile-friendly. It also requires it to be fast. In line with 'high-quality' standards rolled out for ranking factor, Google has published the Speed Update. While website speed for desktop computers has been a ranking factor for a long time, it was just in July 2018 that Google made the speed for smartphones be an influencer. This update was expected, since a big chunk of visitors are using smartphones nowadays. Google is pushing for a faster load time to achieve a quality mobile experience. After all, it's about the users.
Since then, Google has introduced tools to help site owners expedite mobile viewing. The toolbox includes (1) Accelerated Mobile Pages (AMP) — an open source aimed at smoothly loading pages, (2) Chrome User Experience Report (CrUX) — a public database of user experience metrics, and (3) Lighthouse — an automated tool to optimize web pages.
Featured Snippets
Google has varied search results every now and then. Local searches have Google's three-pack, enlisting the top 3 places based on relevance to the search query. Now, they are implementing featured snippets. Basically, these are excerpts of search results that answer search queries, which is why these are also called the 'answer box'. Since they are featured, these are placed on top of page results just below the ads box. It can be a list, paragraph or a table.
With this kind of visibility, it can drive more traffic, get more clicks and eventually lead to more sales conversion. How great can that be? However, getting that spotlight isn't gonna be a walk in the park. According to studies, these snippets come from first page results. Other studies show that the excerpts come from those outside the top 10. This might just mean that any high-quality content that is most relevant to a search query can claim that glory.
There is no standard format to get featured. The chances might be as thin as life's thread, and the only way to do it is to produce high-quality content and optimize it. Work on beautiful content for FAQs, how-tos, Q&As or DIY. Usually, these pages get the big break. Content is always key in SEO. If your team already has a lot in their plate, then outsource copywriting for SEO. Paid or not, it's going to be an investment. The return might not be sooner than later, but the rewards will always come.
Mobile-First Indexing
This should be taken literally. Before this update, Google used the desktop version of your website for indexing. With this update, the mobile version of your site will be the basis for indexing and rankings. The desktop version is still indexed but without the mobile one, rankings can be decreased. Search engines want high-quality user experience, and most users are now using their smartphones than PCs. It's a Mobilegeddon online universe after all.