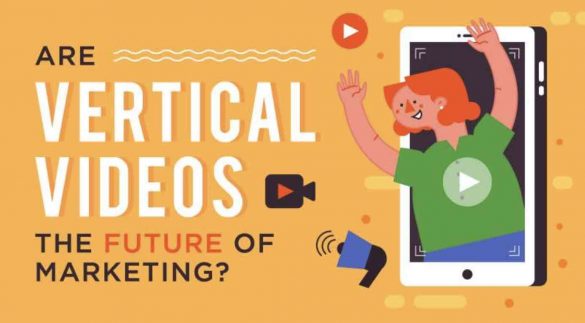 A couple of years ago, vertical videos were shunned by the internet because it makes watching rather inconvenient. But that was before smartphones can shoot videos better than cheap cameras.
Today, vertical videos are gaining popularity on the internet. Starting from Snapchat, the trend spreads to neighboring social media like Instagram, Facebook, Twitter, and even YouTube.
Instagram's feature, "Stories": a series of vertical, immersive, and short content that disappears in 24 hours, surpassed its rival Snapchat by acquiring 250 million daily active users worldwide. That's roughly half of Instagram users.
This massive number indicates that the demand for vertical content is rapidly rising. All thanks to our smartphones, which are becoming more capable and crucial technology in our daily activities.
For brands, this means that they need to meet the demand halfway by creating vertically oriented content. Content that is tailored for mobile users. In order to do that, you need to figure out if it's worth it for your company to embrace the vertical video trends. And if it is, how you should be doing it.
Breadnbeyond created an infographic that contains everything you need to know about vertical videos and how the biggest social media platforms are adapting to them. Check it out!