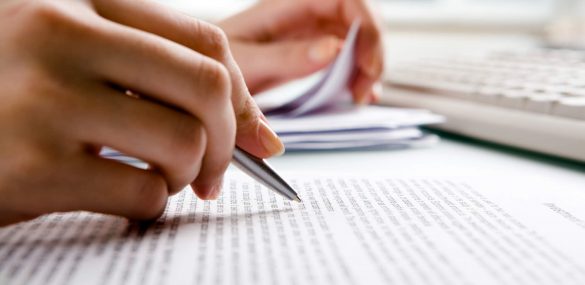 By the time you have reached college or probably even high school, you should be quite familiar with academic writing. It is necessary for a student in the later stages of their education to be proficient in academic writing. Because if there is one thing that is memorable in your college years, it would be the equally abundant amount of booze and paperwork, particularly if you have a thesis as a requirement.
You will find, however, that academic writing has a lot more uses outside of the university or the academic circle. In fact, it can be one of the most effective skills you can tap into in writing, particularly in blogging. Of course, that is assuming you became a freelance writer or a blogger, or something along those lines, but why else would you be here? Anyway, we have compiled for you the benefits of academic writing proficiency in the world of blogging.
You learn the importance of citations
One of the most persistent problems ever in the writing industry is the ever-present plagiarism. However, having learned about the importance of citations and references in academic writing or in one of your English homework help stints, you already have an edge against writers who have not. It is never too late to learn though, there are plenty of ways you can practice academic writing, especially making yourself familiar with citing sources, better yet, do an academic blog.
Research will come naturally to you when writing
When it comes to blogging, it is not just your personality poured on the text or the quirky introductions that will attract readers. It is also the amount of interesting or useful data that you present them with. In that case, nothing can beat the good old-fashioned research which academic writers are very much proficient with. Deeper investigative researches always yield a lot of interesting results, and being prepared to do this will help you with blogging in the long run.
Presenting information is easier
So you did your research and came up with a lot of interesting facts, however, you can't just pour all of them at once. That certainly is one way of confusing your readers in a blog. Which is why you have to stage how your data gets presented, no matter what it is. This can be different from the usual news writing method of the inverted pyramid, as blogging is not just about news. When it comes to presenting the information you gathered in the most efficient way, the tried and tested structures and outlines of thesis and term papers are there at your perusal, feel free to modify them too.
It helps you get accustomed to a routine
If you have been a writer or blogger long enough then you will surely get some dry spells when it comes to ideas. It can range from the problematic writer's block to the more destructive procrastination. The thing is, being used to writing on a schedule and under pressure actually helps, and academic writing is rife with both of those. Basically, you are groomed to following your own set deadlines and routines once you have gotten used to academic writing. This can help in blogging immensely once your readers have started expecting more frequent posts.
Logic is as familiar as the back of your hand
Nothing can turn off an intelligent reader-base more than an illogical writer. You can even see those a lot lately these days, particularly in political or religious blogs where opinions and arguments are often presented without reasoning and perspective. The thing is, doing something like that in academic writing is one way to have your work rejected, meaning you are more likely to avoid unsupported reasoning once you have gotten used to academic writing. After all, being logical and showing the merits to your points is crucial and rare these days, but it is valued a lot.
It teaches you critical thinking and objectivity
Quite similar and connected to the last point above. Being able to practice an objective analysis and constructive criticism of something or someone is paramount to maintaining the integrity (and dignity) of your blog. As such, one-sided posts that do not leave room for arguments can be quite damaging to the reputation of your blog. That is also something academic writing shuns, after all, everything should be defensible there, even some simple homework help answers.
Being meticulous becomes second nature to you
Observing attention to detail is one of the basic and most important rules ever when it comes to academic writing. That means proofreading, checking your facts, and even checking your particular writing style and the message you convey. If you are able to carry over this attention to detail in blogging, then you surely will be praised by a lot of critics and readers alike, giving your blog an overall merit.
You might also like:
Author:
Natividad Sidlangan