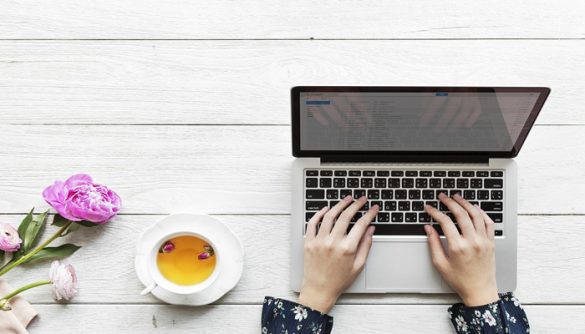 The usual path that your site visitors take to get to you is through search engines, primarily through Google. Search engine results, however, would show a lot of related sites, while only the top 5 are likely to be clicked on. With this in mind, search engine optimization should be given a lot of effort to reap the benefits of reaching clickable positions on the results page.
To help you out in optimizing your page, here are some search engine optimization tips that you can take for your site:
Come up with Winning Content
One of the most important aspects of optimization is equipping your site with winning content. Your content is a core element of your optimization strategy and can create a huge impact when done right.
In the past, content is riddled with keywords that are repeated multiple times throughout the content. Nowadays though, that's now how it works anymore. You'll need to come up with quality content that will capture the attention of your visitors and would also get them through the content. The longer your visitors stay and pay attention to your content, search engines would have reason to believe that your site is worth visiting, and would help you be placed higher on the slots.
So make sure that when you come up with blog posts, they should carry a huge punch.
Consider the Reader Experience

Content is one thing, and form is another. You should make sure that your content is formatted in such a way that it is inviting, and that it would provide a great user experience to your readers.
Make sure that you craft your content to be readable. Make use of large fonts, but still follow the hierarchy of headers and sub-headers while you're at it.
Also, make the information easy to digest. Where possible help your readers digest your message by making use of bullets to summarize and highlight key points in the content.
Furthermore, make sure that you make use of ample white space so that your page would have enough breathing space, which will also prevent your visitors from being taken by surprise if you did otherwise.
Add Internal and External Links to your Post
Time spent on your site is a good indicator of how well your site is in general. It makes sense as a lot of low-quality sites have high bounce rates, and even those who don't immediately leave will also part from the site soon after that.
There are strategies that can help improve the time spent by your visitors on your site, and one of them is by putting in relevant links – both internal and external – on your posts.
Aside from just adding time visitors' spend on your site, doing this only helps you feature relevant posts that can further improve the understanding of your readers. This also gives you're the opportunity to work it other sites whose traffic can be driven to your own. Search engines also provide credit to sites that earn quality backlinks because it takes a lot to be featured in another site. It is therefore essential that you work on your links.
Utilize Keywords Throughout your Post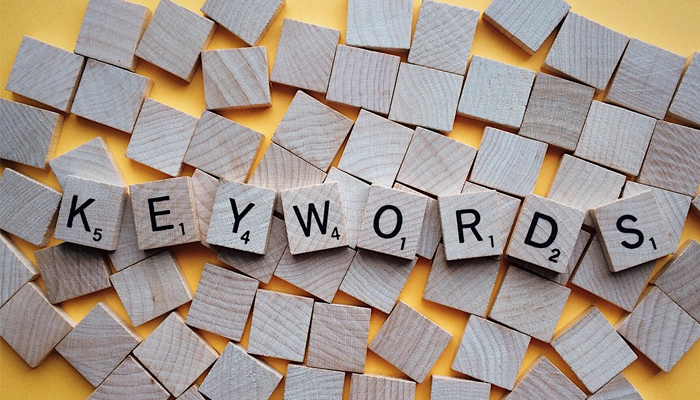 While the sub-header seems counterintuitive with what was initially said that the days when it's all about repeating keywords in a post over and over again.
Now, while it is true that keywords are still indispensable, it is not enough that you use it over and over again without an awareness of its impact on your post. Make sure that you use your keywords strategically, and with the purpose of enhancing the total quality of your content, and achieving its effectiveness as your tool for search engine optimization.
Some of the most effective places where your keywords can be used are in the title, in the headers and sub-headers, in the introduction, and in conclusion. These areas are also the most read, so you are also helping push the keyword to the readers better.
Again, do not repeat keywords only for the sake of it. Make sure that you make use of your keywords strategically.
Meta Descriptions should be Optimized
When users search related keywords on search engines, they would be able to see your site's meta description – the description of your site on the search results page. This information should also be optimized as this not only helps put you higher in the page but is also gauged by users whether your site is relevant for them.
If you do not set a meta description of your own, search engines will randomly display a portion of your content, opening the possibility of displaying text that does not complement your content's purpose.
With that in mind, it's really important that you set your meta description. Just make sure that you put in mind how your meta description should go hand-in-hand with the title, as well as with the content.
Make Use of Varying Topic Tags
Topic tags are usually used to organized content into identified categories. However, if you make use of topic tags that are used for almost all posts, not only will it be pointless, but you would also be penalized. You should also avoid using topic tags that are almost the same.
Topic tags create a site page where content that falls under it are shown. If you make use of topic tags that are essentially the same, the effect is that your site will be shown multiple times, and would be treated as duplicate content worthy of a penalty.
With that in mind, make sure that you do a cleanup of your posts' topic tags. Also, assess as to which topic tags are most useful for your content. Come up with a bunch of well-thought-off topic tags that you may use in appropriate situations.
Use Topic Clusters
Different from how it was in the past, individual blog posts can now rank on its own for specific keywords. This, however, led to some disorganization, as well as to the inability of users to find what they want immediately as they are unlikely to key in very specific search terms.
To combat the ill effects of individual page ranking on the total search engine optimization, making use of topic clusters can help. This means that you should make use of a more general keyword, then the content should be the one with the specific topic you would like to discuss. This way, users need not know the specific content you wrote but can be led to it through the use of a more general search term.
Include Optimized Images and Videos
Images and photos should be optimized too. Not only do these help make engagement with your visitors better, but they also improve the user experience, an important factor in modern-day search engine optimization. Make sure to make use of these media and make sure to optimize them to help you rank.
You should ensure that your images and videos are light, as to not affect your site's performance, but they should also be high-quality. You should also ensure that these graphic elements are properly identified using related tags so that they become optimized, and that web crawlers can read them.
Furthermore, make sure that your images and videos are relevant to the content for which they are intended to be used.
Maintain an Editorial Calendar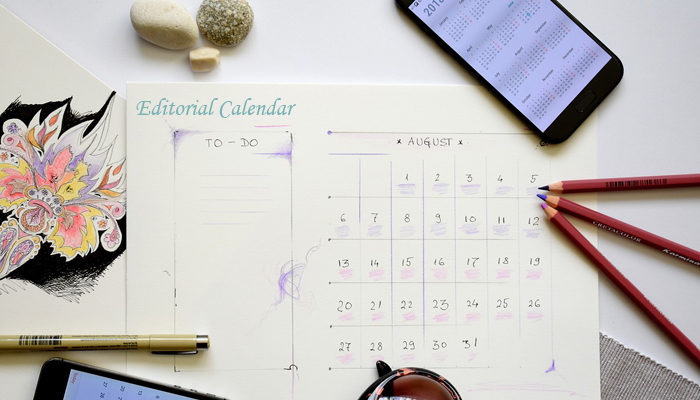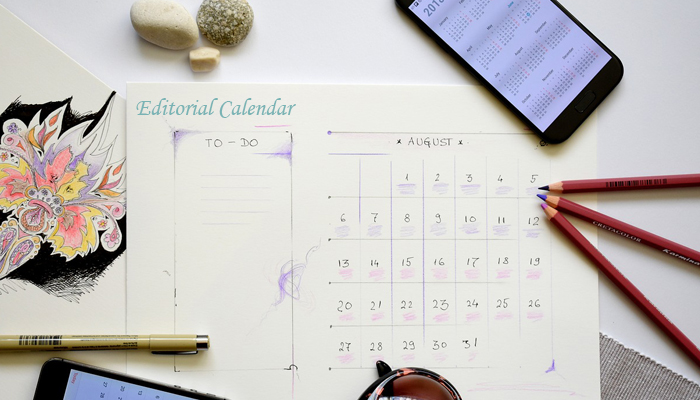 It is great to organize your content for the month so that you would be able to centralize your efforts into what needs to be achieved. While an editorial calendar doesn't call for the creation of titles, it requires that you at least be prepared as to what your content would all be about, helping you prepare in advance.
Your calendar reminds you of what's scheduled to be written now, and what is still on the pipeline so you may not create content that's supposed to be done in another time. This keeps you in check of what you can write about now, not exceeding the bounds that you should not cross so that you will always have something new to write about within the same designated theme for the period.
SHARE YOUR OPTIMIZED CONTENT NOW
If you follow the above tips, your site would now be a lot more optimized than it once was. However, the hard work has not ended just yet. To maximize the effect of everything you've done in optimizing your site, it is recommended that you share your content in different social channels, such as in your social media accounts.
Complementing your search engine optimization with your other digital marketing initiatives help bring about the best results.
So open the doors of opportunity that your site can unlock with the search engine optimization tips above, and see the difference that it can bring. The process may be a bit tedious, but it's all about being able to put your site out there for the world to see.
Author Bio:
John Vuong is the sole owner of Local SEO Search Inc., an SEO Toronto company. John's mission is to help local business owners improve their online influence so they can dominate their industry. With his business acumen and innate understanding of the local business landscape, John writes blogs that delve on how to customize SEO campaigns based on client needs.