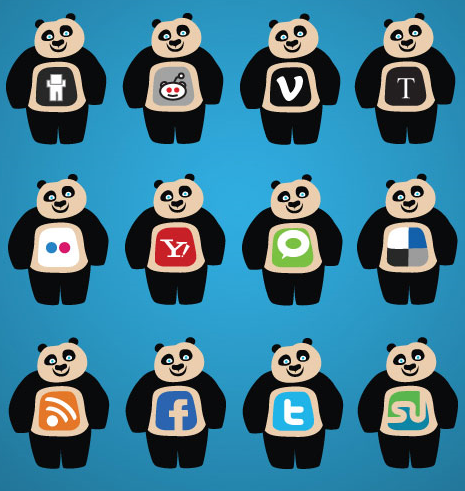 Social media has undoubtedly become one of the most effective platforms to engage with like-minded individuals, promote a product or idea, and create a community passionate about any topic under the sun. But as the number of users and propagators increase, it is becoming increasingly difficult to capture the attention of people towards what you want to project.
If you create online content in the form of blogs on a regular basis, you might be working towards building a larger reader or visitor base. Social media platforms can help you reach more people on the internet easily. Here are 6 tips to help you make the most of social media and get more readers on your blog:
Create relevant and specific content
Yes it might not be essentially a social media element, but quality content is the first step towards gaining more readers or viewers. Decide the theme or domain you want to focus on in your blogs, and create content around that. Even if you choose to write on multiple themes, make sure that all your content is well-researched, creatively crafted, informative and crisp. Through content curation tool, like paper.li you can get latest news and article feed, which will give you recent update on particular niche.
Identify the right platforms
While there are dozens of popular social media platforms, not all are suitable for all types of content. Depending upon the nature of your blog, pick 2-3 social media sites that can help you connect with the most relevant users. For example, if you talk about topics like management, finance, instant loan, insurance, human resources or workplace efficiency on your blog, you might want to capitalize the professional network of LinkedIn. Instagram and Pinterest can be great for sharing travel, food, lifestyle and health related content. Facebook and Twitter offer huge versatility in their user base, allowing you to connect with all types of readers and visitors irrespective of the theme of your blogs.
Use appealing images
Social media users are exposed to hundreds of messages every day. In order to capture their attention, it is important to use appealing media that complements your blog post. When you share your blog post link on Facebook, twitter, Instagram or any other platform, attach an attractive image or cover graphic along with the text of the post. Avoid using images simply downloaded off the internet as these might be subjected to copyrights and plagiarism. One can try graphic tool like Canva, gives you opportunity to create beautiful design for your blog and post.
Share your blog using relevant #hashtags
These days hashtags make it easier for people to access the content of their choice. Depending upon the domain and theme of your blog, use relevant and popular hashtags while posting the link on social media platforms. You can search the hashtags before posting to check their popularity and relevance to the blog's topic. Creating a new hashtag and embedding it in all your social media posts is also a great way to get more readers on your blog.
Engage with your readers
Simply posting your blog link on social media sites is not enough to build a loyal visitor base. Many times users will comment or reply to your posts, seeking more insights or sparking a conversation about the topic you mentioned in the blog. Engage with your audience on the post by answering to their questions and apprehensions.
For example, if your blog talks about advantages of payday loan schemes, your readers might have questions related to the criteria for availing such loans. Make sure that you respond to such queries and point them in the right direction. This shows that you have done complete research before writing the blog, giving you more credibility.
One important thing to remember is that gaining credibility and popularity on social media takes a lot of time. So be patient, and keep creating and sharing quality informative blog posts without worrying much about the likes and re-tweets. The numbers will follow soon!