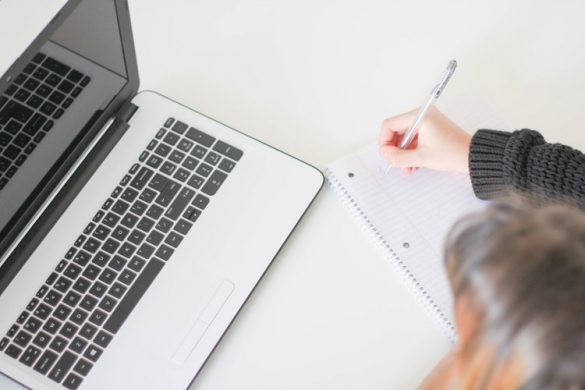 Blogging has been a staple of digital marketing and branding ever since the dot-com boom of the late 90's. But for some reason, lawyers and their firms have been slow to get on board. If you're still lagging behind, it's time to get your firm on the right track.
Why Do Lawyers Need a Blog?
Blogging just for the sake of blogging isn't a good idea. If you don't have a reason for doing it, you'll fizzle out and abandon your efforts before they produce any real results. With that being said, let's take a quick look at some of the benefits you'll get from blogging.
A blog humanizes your law firm and makes you more relatable to your target audience. This forges a greater sense of trust and transparency.
Blog posts give you sticky content that can be shared and linked to on social media and other websites. This increases your reach and exposure.
Blog posts provide an enormous boost in terms of SEO. While other web pages and landing pages play an integral role, blog posts are what really help you rank for key search terms.
You might not have the resources to publish a post every single day, but if you can consistently develop quality content, you'll enjoy numerous benefits.
4 Tips for Blogging Success
As you blog, there are some tips and principles you'll want to keep in mind. Let's check out a few of them:
1. Publish Relevant Content
Relevancy is everything. You can publish tens of thousands of words on your blog, but if the topics aren't pertinent to your audience's needs, all of your time and energy will be wasted.
Many law firms use their blogs to post about their accolades and accomplishments. While some self-serving posts are fine, the bulk of your content needs to be focused on the audience. In this case, how-to posts and other actionable content are the way to go.
2. Use a Clean Layout
While the content you're producing needs to be the primary focus, it's also important to think about the visual appeal. Your blog should feature a clean layout that invites people in, rather than a busy layout that turns visitors away. The Gruber Law Offices blog is a good example of a blog that features a simple, yet effective design. It uses a card-based layout with plenty of whitespace to keep visitors focused on what really matters.
3. Write Compelling Headlines
Did you know that, on average, just 20 percent of people who read your headline will actually click through to read your blog post? This means average headlines lose 80 percent of potential traffic. If you want to capture some of this traffic, you need your headlines to be great.
In essence, a great headline does two things: it appeals to the target audience and promises to provide value to the target audience. This article has some advice on where to start.
4. Write in Layman's Terms
As a lawyer, you work in a technical field with lots of complexities and nuances. If you write for your blog like you do when developing legal briefs, you're going to lose your audience.
Always break legal issues down into easy to understand language. This may mean using illustrations and metaphors to explain complex topics. Don't be afraid to get creative!
Get Started Today
You don't need to spend months preparing a blog in order to launch. While it's nice to have some clear direction and strategic objectives, you can start with nothing more than a URL and some content. Dive in and see what you're missing out on.