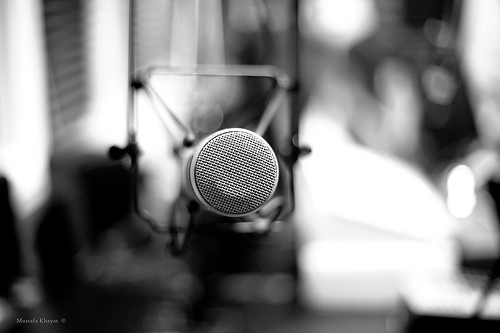 Podcasting has arguably become the biggest growing social media sector, and both audience count and ad value in the world of podcasts increase daily.
How can the power of podcasts be harnessed in a way that increases both blog traffic and brand awareness?
Cross-platform promotion is one of the best ways to boost your blog's traffic, and using podcasts to your advantage is often undervalued in how useful it can be at increasing your numbers across the board.
How To Use Podcasting To Grow Blog Traffic
Click To Tweet
Here are four of the many ways you can use podcasts to upgrade your blog traffic numbers!
#1: Fill Gaps In Your Content With Podcasts
As hard as you try, it's unlikely that you will ever be able to fill every single potential gap in content on your website. No matter your niche, no matter how many experts you bring on board, there will always be something more you can cover.
In many cases, some areas never get covered as a blog post because it just doesn't lend itself to the written word.
So why not fill those gaps with podcasts?
Not only can you give your readers a chance to indulge in an area you haven't yet covered, but you will also attract a larger audience by touching on new topics. You can even turn old, outdated blog posts into podcasts to update the content!
Think of filling content holes with podcasts as accomplishing two goals at once:
You no longer have a content gap and can link between your posts and podcasts to create a complete content map.

Listeners who find your podcast will likely be interested in the related topics on your blog – and you can build traffic by adding links to those parallel blog posts!
#2: Be An Attentive Listener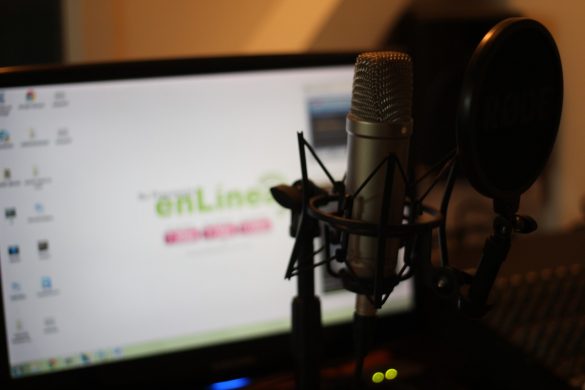 Using podcasts to grow your traffic does not always require you to create your own podcast. You can generate small but important increases in your traffic simply by paying attention to trending podcasts in your niche.
Choose three or four podcasts that have some traction in your niche and get a good number of regular listeners. Visit the podcast pages and listen attentively.
If there are any questions being asked in the comments with no answer, reply with any useful information that you have on the topic. Do any listeners have their own blogs or pages where you can contact them? Reach out!
By being a genuinely helpful and interested listener along with others, you can help potential audience members find your blog and discover its value.
While this method to grow traffic is time intensive, it can lead to high-quality, long-term reader development that will lead to an increase in your regular blog traffic.
#3: Collaborate On Other Podcasts
Starting, cultivating, and regularly publishing a podcast is sure to increase your blog traffic with proper crosslinking. This method, however, can only push your blog traffic growth so far due to audience limitations.
So how do you expand that audience?
One way to boost your blog and podcast traffic is to collaborate with other podcasts in related niches to your own. What podcasts do you enjoy? What podcasts does your target audience enjoy?
Once you identify these podcasts, set up a plan of action:
Strike up a conversation with these other podcast creators.

Work to discover if there's a project you can work together on that will benefit you both by sharing audience between both shows.

Leverage the idea that you can help each other grow. Both of you will have a chance to capture the others' audiences attention by doing this type of exchange.
Once you lead a new but related audience to your podcast, they will easily be lead to your blog where you have supplemental and parallel material to your podcasts available!
#4: Expand Your Audience By Playing To Your Audiences Mobility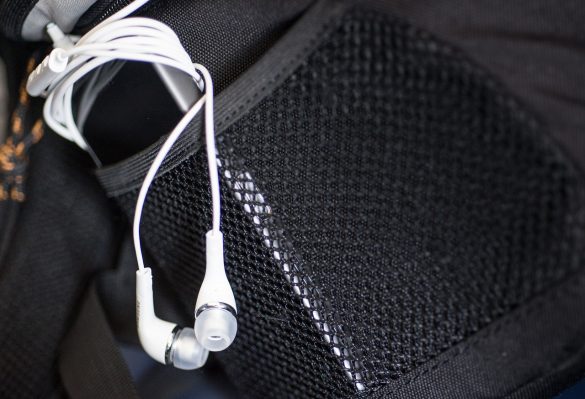 Most bloggers do not want to consider that their content might be inaccessible to their target audience at key times. But let's face it: Readers and potential readers cannot always be reading your content!
Sometimes, they're riding or taking the bus. At other times, they're tired of staring at a screen.
The best way to capture this audience – and keep your blog on their mind at more times – is to create some more podcasts. Give your audience a mobile source of information, entertainment, and delight that they can enjoy at any time, anywhere.
Think about what your readers seem to need most that you currently cannot give them, and give this content a run as a podcast. Market it as a way to take your blog's advice on-the-go, and be sure to mention specific blog posts that you have related to the topic during the podcast.
Why? To remind people to come look at the rest of what you have to offer on the blog!
BONUS: Get Creative With Podcasts
No matter how you decide to approach the world of podcasts, it's important to remember that there are many different ways to use podcasts to your advantage in increasing blog traffic.
Starting and maintaining a podcast is a sure way to increase your traffic. If that commitment isn't right for your brand or your niche, working with established podcasters to highlight content you have available might be a better choice. Regardless, the world of podcasting is huge: find your spot, settle in, and work on building traffic back to the blog that you've worked hard on.  
This post was written by Eric Worral. He has owned and managed rentals for over 9 years. Currently, he's the Marketing Director at RentPrep, a tenant screening service for landlords and property managers. He's also the co-host of the "RentPrep for Landlords" podcast where he shares tips and insights on managing your rental properties.