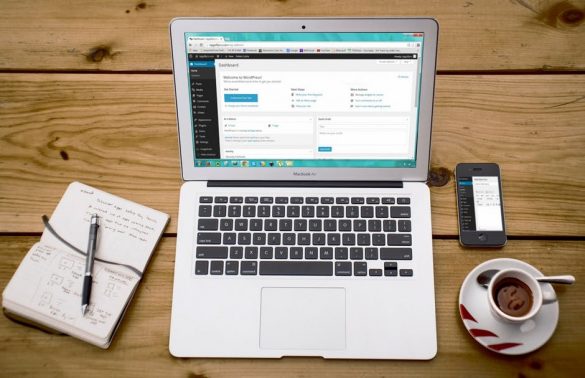 You can turn any hobby blog into an income if you go about it in the right way. Whether your blog is about the garden, taking photographs or keeping snakes, there are millions of others around the world who share your enthusiasm.
People need to see you as the go-to person to learn anything in your niche, and that reputation is the key to making your blogging hobby pay.
There are four recognizable stages you must complete on your way to becoming a paid expert rather than an unpaid amateur.
Step 1 – Invest Time and Grow Your Knowledge
You know a lot, but that isn't going to be enough. You need to know more than anyone else.
The only way to learn more is to invest your time in growing your knowledge. Say your blog is about eCommerce – you would want to read any written materials and eBooks about eCommerce you could get your hands on, watch every video and listen the hell out of any podcast. However, reading, listening, and watching aren't enough; you also need to be able to recall where you learned each fact and to give credit when you repeat it to others.
Your brain will start to link facts together as you absorb more factual information, turning your information into knowledge.
Learn about peripheral topics, too – If your blog is about canoeing, learn how canoes are built, the history of Olympic canoeing and famous canoeists. Check out Inuit and Polynesian culture as well as kayaking and dragonboat paddling – Go wide as well as deep.
Step 2 – Use Your Knowledge to Grow Your Reputation
Your knowledge is useless unless you use it. Others need to see how much you know.
Your blog is the best way to reach others, but it needs to look professional. A free subdomain tells everyone you are an amateur and that you lack confidence in yourself to such a degree that you won't even invest $100 ayear in a domain name and hosting.
Decide on and buy a domain name. You need a .com name. You will have read about new-fangled domain names but in the real world .com URLs carry the most authority.
You will also need to pay for web hosting, but most authorities suggest buying your domain name separately, rather than taking the free URL that comes with most hosting package deals.
Domain name specialists offer great deals such as free privacy protection and free emails & multi-year discounts on multiple domain purchase.
Screenshot source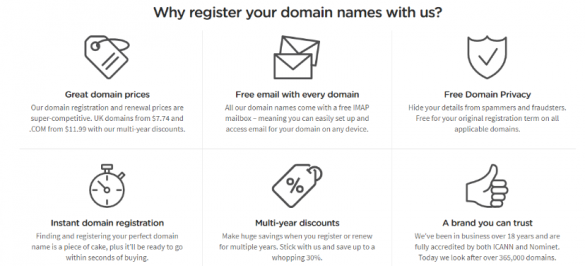 The screenshot above from LCN.com gives you an idea of what you can gain by buying your domain name separately.
You may have been using a free website builder up to now, but once you have your hosting and domain, you can install WordPress in 30 seconds and have a blog live in another 60 seconds.
Use your blog to share everything you know. Never worry about helping your competitors – When people see you sharing they think, "Hey, this guy knows so much, he isn't worried about giving away handy facts. He must be 'The Man.'"
Step 3 – Use Your Reputation to Grow Your Contact List
People in your niche will see you sharing your knowledge, answering questions and helping others, they are impressed and subscribe to your email list. They spread the word, and more enthusiasts visit your site. You have a classic positive feedback loop.
There are four ways more website visitors increase your income:
Agencies will pay more to place posts on your site
More people click on links to your affiliate products
You sell more ebooks and other information products
If you install ads you get more clicks
Growing your email list is the most important long-term effect of gaining more visitors, and your subscribers have given you permission to send them messages, some of which will promote affiliate products, earning you money for years to come.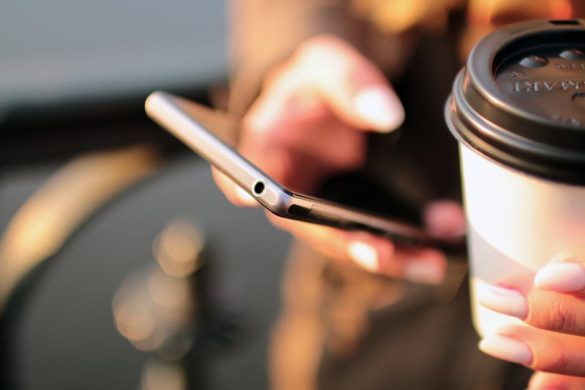 Step 4 – Impress Your Contacts, so they Offer Payment for Your Services
The final step to earning from your blog is to sell your knowledge – This might be as a niche copywriter, speaker or author. Additionally, you could offer courses, which could be online or real-world residential retreats.
You can only sell high ticket courses and copywriting gigs after your followers have learned to trust you. This takes time and effort on your part.
Long Story Short
Take it steady and follow this plan.
You can monetize your blog, but it is a gradual process of growing your knowledge and reputation as a leader in your specialty. If you try to rush to the money stage, you will throw your chance away as your tribe slink away in disappointment that you are another money-grabbing fraud.