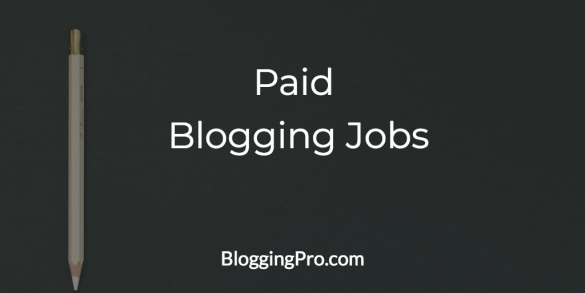 Good morning, job hunters.
Here are the best blog writing jobs – and more – from our Job Board.
Paid blogging jobs
An established website is looking for writers who can write about politics in a satirical and humorous way. Think The Onion, Buzzfeed, etc.
Martindale-Hubbell, a leading provider of law firm marketing services, seeks writers to create content for clients' websites. You'll receive a creative brief, do your own research on the client's legal practice areas, and write according to format and style guidelines.
Elite Daily is seeking remote part-time celebrity writers to contribute 3-4 full days per week.
Are you an entertainment junkie who's obsessed with the Kardashians, Meghan Markle, and Chrissy Teigen's tweets? Do you know the name of every Kylie Jenner lip kit and dream about Selena Gomez's relationship with Justin Bieber in your sleep? Then Elite Daily's celebrity writer position is for you.
Writers should have extensive knowledge of celebrity culture, strong news judgment, a fun and witty voice, and the ability to write quickly and cleanly.
FQF is looking for writers. The best candidates have experience researching and writing compelling work. Must complete at least one article per week.
Valnet Inc. is expanding its repertoire yet again by launching a brand new website for self-acclaimed motorheads!
They're on the lookout for freelance writers who are interested in all topics car-related and want to get their name out in the online publishing world. It's an exciting time to join their editorial team, as you will be involved in the initial launching of their website, all the while writing about fascinating topics you know and love!
Author:
Noemi
Editor of Splashpress Media, writer, and geek bitten by the travel bug.