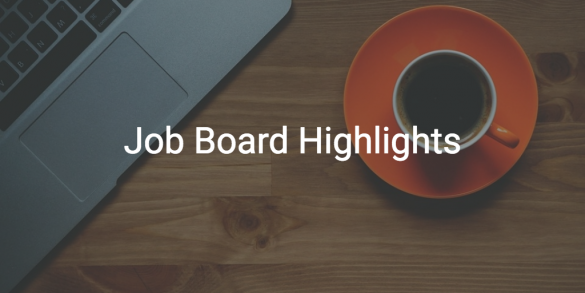 Good morning, job hunters.
Here are the best blog writing jobs – and more – from our Job Board.
Paid blogging jobs
Schneedle needs an article written on the health/mental health benefits of using sex toys.
The Uncommon Muse needs an 800-1200 word essay on muses: who is a female muses in your life–real or fictional, living or dead, someone you see everyday or someone you've never met. Very open ended, looking for all types of tones and styles.
Idexcel is looking for SME blog writers who know what it takes to get an application from development through production. They should have experience in at least one of various roles across the application lifecycle, including Cloud Engineers, Data Science Engineers, developers, testers, DevOps engineers and release engineers.
GeekHive is currently seeking a Digital SEO Content Writer to fill a six-month contract at their headquarters in Warwick, NY, A strategic and creative thinker, this person is energized by the challenge of researching, analyzing and understanding their marketing strategy and delivering compelling content on their website, social channels, sales team needs and for their nurture campaigns.
Wanted: writers for a new gaming site that will highlight conservative voices in the media.
Author:
Noemi
Editor of Splashpress Media, writer, and geek bitten by the travel bug.