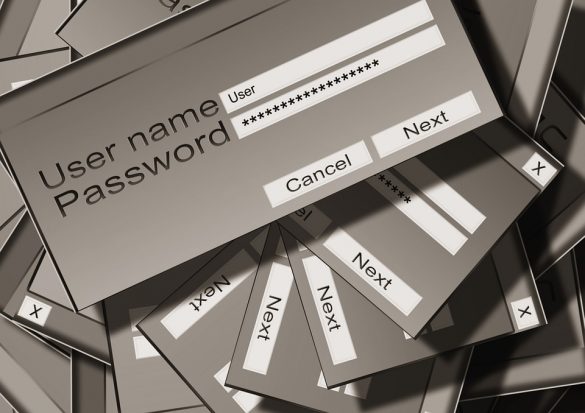 While it used to be that hackers and cybercriminals targeted large businesses with lots of data, they've become much savvier over the years. They now see small businesses – including bloggers – as easy targets and will try to exploit them when they aren't paying attention.
4 Tips to Keep Your Blog Safe
Cybercrimes are on the rise all over the world, with ransomware attacks becoming especially popular over the past year. In just the first few months of 2017, ransomware attacks were up 250 percent. The United States is affected more than any other country and it's believed damages from last year's attacks alone exceeded $5 billion.
Though it's easy to feel like you're a simple little blog that nobody cares about, you face just as much risk as any other business. Here are some things you can do to protect your blog in a hostile environment:
1. Be Cautious With Email
Blog security extends well beyond your actual blog. If you want to mitigate risk, you have to protect yourself from all angles. One area where you should be particularly careful is email – which often serves as the filter for important blogging data, files, and communications.
Assuming that you're using a reputable email platform, you most certainly have some basic security mechanisms built in. Having said that, there are always additional steps you can take to protect yourself from outside security threats.
Email encryption is perhaps the most valuable investment you can make. A third-party plugin – such as Virtru – can provide you with an additional layer of security that prevents third-party access of data and automatically protects sensitive content.
2. Close Blog Loopholes
There are a lot of little things you can do to the blog itself to reduce risk and dissuade hackers from targeting you. For WordPress users, one of the first things you should do is stop advertising the version of your blog to the world.
"Exposing the version number of your WordPress site will make it vulnerable to security threats and attacks," entrepreneur Kevinson Libama points out. "While you can take off the WordPress version from your web page, you need to make an additional change: go to your WordPress installation directory and delete that readme.html file from the directory since it also advertises the version of your WordPress site to the world."
3. Ensure Better Password Integrity
While cyber criminals do have some sophisticated methods for hacking into your blog, many prefer to use the simple, old-fashioned method of cracking your password and logging into your account. By prioritizing password integrity, you can greatly reduce your risk of being exposed.
There are a lot of different tricks and techniques you can use to create stronger passwords, but the moral of the story is to go long and complicated. The more characters you can squeeze in there, the safer you will be.
4. Back Up Your Data
Preventing a hack is the primary goal, but you also need to be prepared for worst-case scenarios. If your blog is attacked, having all of your data backed up will ensure you don't lose everything in one fell swoop. Storing this data in the cloud or on a physical device, such as a flash drive or hard drive, is always a good idea.
Security Shouldn't be an Afterthought
A lot of bloggers make the mistake of only thinking about security after their blog becomes really popular. Unfortunately, taking this approach will put you at a severe disadvantage.
In order to properly safeguard your blog against outside threats, you have to think about security from the very beginning – building it into the foundation of your blog, rather than adding it in at a later date. What are you waiting for?