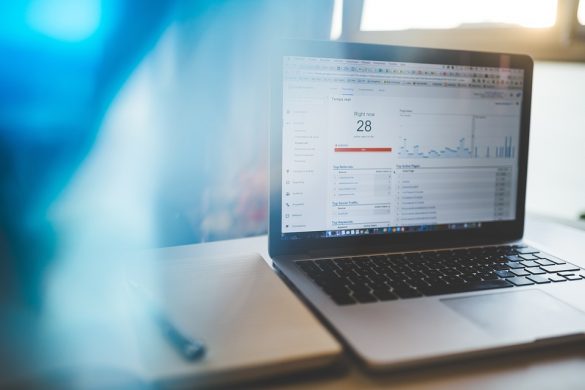 Ecommerce blogging can get dull quickly; it tends to be repetitive, rely on the same concepts across topics, or simply wind up preaching to the choir. So what can you do to keep your ecommerce blog interesting? It's all about engaging a little humor, some history, and a conversational approach that will keep your readers coming back for more.
Cover The Basics
No ecommerce site is complete without some of those basic posts, the step-by-step tutorials explaining product use, the client testimonials, and "best of" lists. These posts are your bread and butter and they'll fill out your ecommerce site when you're trying to make the big leap from blogger to entrepreneur. So write these posts and get them over with – but then it's time to move on to the more exciting content.
Give Some History
If you're trying to connect more deeply with customers who already have an interest in your product, the simplest thing to do is to dig in a little further and provide some product history. It may not seem glamorous, but these history posts provide some insight into how your field evolved and how different products are used. Wondering why vinyl siding is so popular today? A look at the history of siding, starting with older wood and aluminum options, gives some context to current material choices.
The beauty of the history post is that all products have a back-story, making this post style appropriate for all fields. For example, even interior designers who know what furniture looks good in what rooms might not be familiar with the many forms of the egg chair, the life of the original designer, and the finer details of its use throughout history. But furniture vendors can open up that story.
Play With Visuals
Not every blog post needs to be text-heavy. In fact, some of the best ecommerce blogs rely primarily on visual content to make an impact. Some of those visuals are straightforward, such as side-by-side product comparisons while others take a little more research, like developing infographics. Either way, for ecommerce blogs, visually-focused posts are highly valuable because they generate links for other content producers. And those links direct traffic back to your site. It's a win-win.
Be Funny
Humor is a surefire way to make your blog more popular and engaging, but it's hard to do it right. The key to humor that's broadly entertaining and not offensive, then, is to understand the principles behind comedy more broadly.
For ecommerce sites, one of the safest forms of comedy is identification – comedy that says "that's so true." This kind of comedy typically engages some of your own insecurities as a brand and plays on your own experiences, so you run a lower risk of missing the mark. Snickers' ongoing social media posts about being "hangry," for example, along with their "hungerithm" chart offer a relatable emotional and physical state paired with funny skits and images to make a sales pitch. This is humor that works without offending or touching a nerve.
Go Deep
Finally, for posts that balance a professional tone with deep attention to business practices and problem-solving, case studies offer a detailed accounting of your company's products, practices, or client interactions. They can also offer guidelines to companies in adjacent fields that are just starting out, or help customers use your products more effectively. They're not always the most interesting posts, but case studies – especially the new immersive model – may be the most informative type of post you can write.
Ecommerce blogging is vital to professional success, but you'll need to diversify your content choices in order to produce a blog that's consistently worth reading. Sometimes your posts should be fun and sometimes intense. Overall, though, they should offer valuable information for clients at all levels, communicating a value proposition and creating a deeper connection.