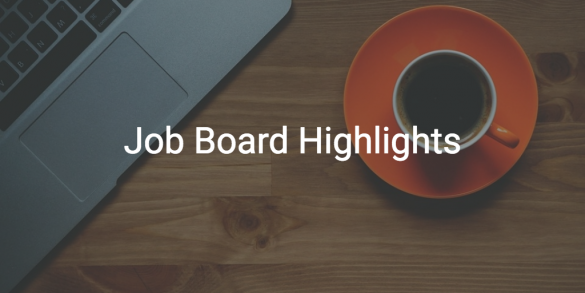 Good morning, job hunters. I hope you had an enjoyable weekend.
Let's start the week with good stuff. Here's something to motivate you: the best blog writing jobs – and more – from our Job Board.
Paid blogging jobs
PatientPop is looking for freelance writers who can produce quality, original, informative marketing content for provider websites and blogs across a variety of health care specialties, such as: gynecology, primary care, dentistry, podiatry, and chiropractic.
VladTV is currently looking for talented, energetic, and self-motivated contributing writers. They have a contributing writer system where you can write and suggest articles when you have free time. Applicant should have familiarity with VladTV content and have prior writing experience. Pay rate is per article written and/or suggested.
Wanted: freelance writers to contribute blogs on a monthly basis, either for iZotope.com blog or Spire.live blog, in the following categories: Music Production and Mixing.
Carbon Costume is looking for great people to help create the content. Have your work seen by an audience of over a million visitors.
They're looking for a writer to produce fun and well-written costume guides. Responsibilities include all aspects of creating guides, from devising guides based on items available through online retail, writing descriptions, and making collage graphics to be used in the guides.
Path Interactive is seeking a versatile content writer comfortable doing extensive research outside his or her areas of personal interest. Ideal candidates will have several years of experience freelancing for corporate clients and managing the scheduling hazards and frequent voice and style changes inherent to the task.
Author:
Noemi
Editor of Splashpress Media, writer, and geek bitten by the travel bug.