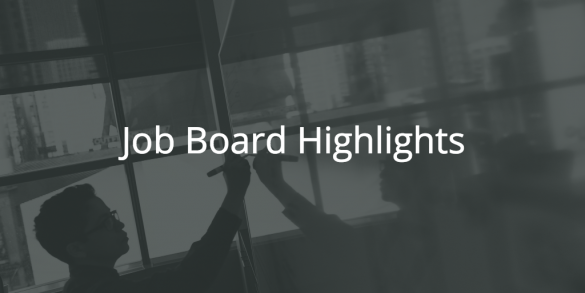 Good morning, job hunters. I hope you had an enjoyable weekend.
Let's start the week with good stuff. Here's something to motivate you: the best blog writing jobs – and more – from our Job Board.
Paid blogging jobs
Los Angeles-based Internet Brands, Inc. is seeking a motivated web-savvy part-time Content Editor to support their Automotive Content Team, helping to prepare articles for online publication. In this role, the PT Content Editor will create writing assignments, copyedit articles, add images and video clips where necessary, incorporate keywords, meta descriptions, and hyperlinks, adjust HTML where necessary, and help determine the quality of the submitted content.
TrustedChoice is looking for ghostwriters to fill their blog with non-boring content.
Ambient Floors is a hardwood flooring brand in search of an SEO-experienced blog writer for an ongoing commitment to create at least 4 Blog posts per month of at least 1000 words each: all content must be fresh, unique, SEO-optimized. Must be native English speaker.
Are you the one your friends go to for dating and relationship advice? Are you constantly checking your horoscope, or sharing your latest self-care routine on Instagram? Do you keep up on the latest women's health trends, and love learning new hacks and tips for your daily routine? If you answered "yes" to any of these questions, then this Bustle opening is for you.
Raag Solutions is seeking an experienced blog or content writer with knowledge of graphic design and social media concepts to assist in the promotion of their new product and other projects to come.
Author:
Noemi
Editor of Splashpress Media, writer, and geek bitten by the travel bug.