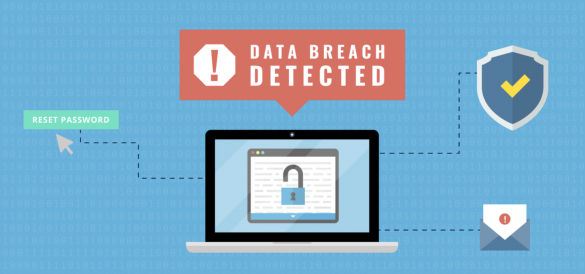 Data breaches have been a hot-button topic in recent years, as the advancement of technology and development of IoT devices make them more likely.
Not only have hacks and breaches increased in recent years, they've grown in seriousness as well. The tendency for large corporations to store sensitive, sometimes confidential information on servers, coupled with the growing sophistication of hackers, increases the likelihood that the data exposed by breaches will be of consequence.
The issue ramped up further in 2017. Breaches like Equifax, which put 145.5 million U.S. users at risk of identity theft, and scams like the Gmail phishing scam that affected 1 million users worldwide, brought hacks to the forefront of the news cycle.
And while corporations are aiming to bulk up their cybersecurity practices in light of recent breaches—cybersecurity spending is set to exceed $1 trillion from 2017 to 2021—cyber attacks show no real signs of slowing down.
Additionally, while the news surrounding cyber attacks has been largely focused on those affecting corporations, individual users are also at risk. Malicious emails and phishing attacks continue to be a large concern in the individual cybersecurity space, and the volume of these methods aren't slowing down. In fact, studies have reported that the volume of malicious spam email has increased in recent years.
Were you hacked this year? Or was your data put at risk? With the methods of attacking individual users increasing and the number of data breaches of corporations on the rise, it's more likely than ever that you could have been affected.
Top10VPN put together an infographic of the largest data breaches of the last year. Take a look to see if you could have been affected—and if it's time to create a new cybersecurity plan for the new year.