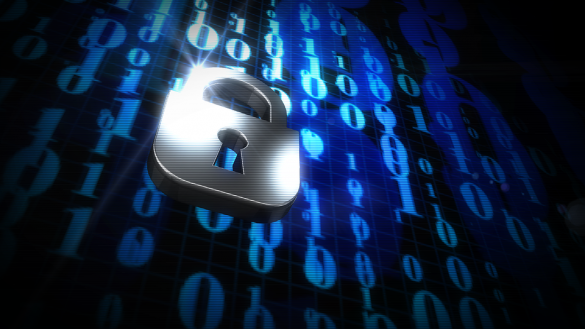 No matter how much you're sharing with your blog's readers, it's still essential to keep some personal information for yourself. No matter the topic of your blog, the size of your readership, or your intentions, it's possible for someone to get more information than you're comfortable with and use it to find out who you really are. Even if you share your actual identity, it's important to remember to be discreet since it's possible that your employer, friends, and family may find out what you're writing.
Don't Overshare
When you're writing, sometimes you might get the urge to say more than you should. This is especially true when your emotions are heightened. It's easy to write something when you're upset and regret it the next day. One way to avoid this is to have a backlog of posts ready to publish — that way you're not putting out anything on the spur of the moment without editing.
When you start your blog, decide exactly what you want to share with others. For example, you might say what industry you're in without sharing the name of your company. You might write a blog update about your family without sharing the names of your children. Depending on the purpose for your blog, it's important to toe the right line between personal and professional. Never forget that things you do online can have real world repercussions.
Anonymous Domain Registration
The Electronic Frontier Foundation points out that it's easy for people to find out who you are if you register your domain name without choosing the anonymous option. WHOIS records include your name and other personal information. Make sure that if you're registering your own domain instead of going through a blogging service, you're choosing to stay anonymous.
Use a Virtual Private Network
Your IP address gives out more information about you than you might think. For one thing, it lets someone know who your Internet service provider is. It also gives an approximate location of your information. It doesn't take major hacking skills to access this information — all a person has to do is check who's viewing their page and then enter the IP address of that viewer into an IP address search.
If you're interacting with other blogs — which offers a lot of benefits — consider using a VPN to stay safe online. If you're using torrent sites to upload files for your followers, a VPN will also help keep you safe from the people who connect to you to download what you're sharing. It's a simple and often inexpensive little way to guarantee your privacy online.
Strip Metadata
Your pictures often contain information about what device took them, where they were taken, and the date they were taken. The GPS coordinates in metadata are often so exact that someone could easily find your house. Not every upload method removes this information. Often it's attached to the file and stays even when someone else downloads it. To avoid letting people get information about your files, strip the metadata. There are several ways to do this, including using a photo editing program that does it for you.
A few basic precautions can make sure that your blogging experience stays fun and professional, without negative interactions that mar your reputation. Posting something for even a minute means that someone has the chance to save what you said and keep it for as long as they please. That's why it's so important to make sure that everything you release is exactly what you want to put out into the world.
Password Protection
Another thing to consider when it comes to blog security is whether or not your blog itself is protected. If someone gets into your blog, it's possible that they'll have access to everything you've published — and be able to do with it as they please. They could also publish things under your name that don't represent who you are and don't enhance your reputation.
You need to have a strong password that people won't be able to easily guess. It shouldn't have anything to do with your blog name, niche, or real life. Preferably it would have some meaning to you but would not be meaningful to anyone else. You should also change your password regularly so that anyone who has figured it out finds themselves without access unexpectedly.
Backups
Sometimes you can lose your blog without any malice at all. Your host could experience some kind of problem and shut down, for example. Some people have lost all of their blog content overnight and been unable to save any of it. If you're not backing up your work already, start today.
Sometimes it's difficult to find the motivation to do things before a problem occurs. Backing up your blog shouldn't be something you do only after you've experienced your first loss. Instead back up now and be happy that you did it later. You'll be thankful when years of work don't disappear.
Staying safe online is all about protecting your identity, protecting your content, and protecting your privacy. If you aren't already using best practices to take care of your identity and your content, change how you're doing things. It's one of the most important considerations when it comes to running your blog.