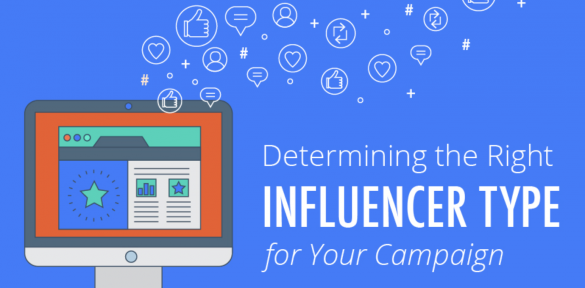 The age of technology has brought with it the ability to block advertising in browsers and skip past commercials on TV. People aren't paying much attention to advertising because they've become immune to most of it. This situation creates a unique challenge to marketers who have brands to promote, but can't seem to capture their audience's attention through the usual avenues of print and visual media. 
Social media gives brands the ability to appeal to their audiences directly, but users can keep scrolling through their feeds and go past their advertisements. Spending money on advertising only to have it ignored can be frustrating. However, something that people tend not to ignore is a social influencer.
A social influencer is someone who maintains a special lifestyle, represents a business or sports mogul of some type, or offers advice that appeals to an audience. Social influencers are usually divided into three different categories:
aspirational

authoritative

peer
All of these influencers can speak about brands to their audiences as ones worthy of people's attention. They can produce a video of themselves using a product or write about their experiences supporting a particular cause on a blog. People are more likely to relate to a brand that an influencer endorses in some way because of their trust in the decision making of that influencer.  That's why influencer marketing is critical these days.
Related reading: 4 Tools to Connect with Influencers and Explode Blog Traffic
Study the infographic below to learn more about how influencers build their audiences, why people follow them, and how to select an influencer who is most likely to create results for you. 
How to Determine the Right Type of Influencer for Your Marketing Campaign