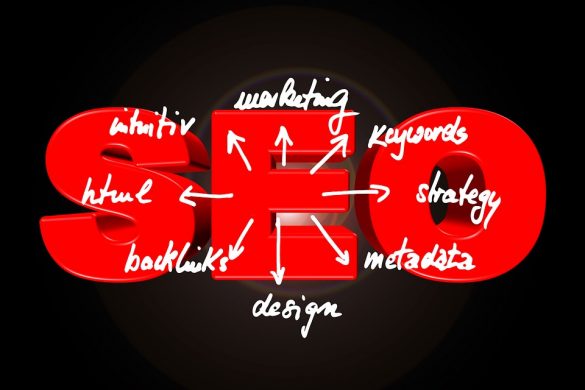 As a website owner, it is important to know how to do the majority of tasks yourself. This can save you a lot of money in the early stages of getting your website running, as well as making sure that you understand what professionals are talking about if you engage them later.
It is important for small businesses to implement SEO tactics in order for a website to have the highest visibility and traffic possible. This is designed to ensure that a website will show up earlier in the results when relevant words are typed into the search bar.
As a business, it is crucial to be found on search engines as people no longer look for answers in books or Yellow Pages, preferring to do their research online.
In 2017, implementing optimisation strategies has become a little harder as Google has their algorithms on lockdown in order to reduce spam websites reaching top rankings. This means that it is important to know which tactics actually garner results and which do not work.
Finding a professional SEO company is a great way to save time and money by only introducing tactics that will increase search engine rankings in the long-term. This article will explore some easy SEO tactics that can be personally implemented, as well as some larger-scaled tactics that can be introduced by a professional SEO firm.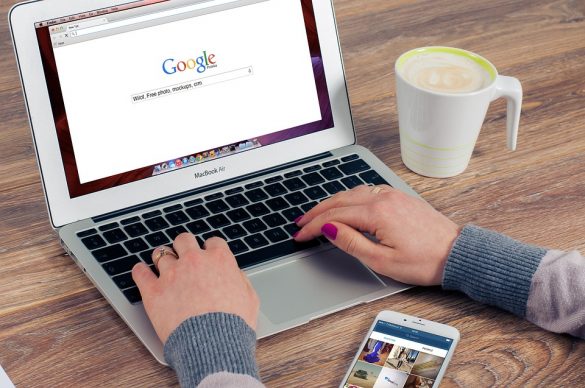 Increase user engagement: Increasing user engagement is a really easy way for search engines to notice a website. This is why most websites today have a blog with a comments section.
Enticing readers to head to a blog to leave a comment is the perfect way to increase user engagement, to potentially increase ranking visibility and to also help a website look for legitimate and interactive.
Another simple way to get visitors to leave comments is by running a competition. Have the competition rules include that a reader has to head to a site to leave a comment for a chance to win. Having the prize relevant to the websites field is the perfect way to attract potential customers as well as catch Google's eye.
Setting aside the time to brainstorm ways to increase user engagement is a good way to think of ideas you can implement personally and can be done with or without seeking the help of a professional SEO company.
Provide regular content: It is important to know that tools cannot be used once and then cause a website to automatically be ranked the highest in search engine results. According to SEO Shark – Sydney SEO Agency, it is vital to use SEO on a regular basis in order to hit that top spot and to stay there.
Google bots will know that a website is current when regular content is produced on that site. A simple way to do this is by posting regular blog posts and articles, and regularly updating freebies, downloads, and pictures.
While this can be time-consuming, it is one of the most crucial things to do when running a website.
If time is an issue, seeking the help of a professional SEO firm is the perfect way to share the load. An SEO company can help by providing blog posts on a chosen interval (this may be daily, weekly, fortnight or monthly), and by ensuring that this content is as SEO friendly as possible.
Having that area of a business be taken care of is an extremely wise move when it comes to ensuring that a site is the most visible that it can be.
List your website elsewhere: The more a website is featured elsewhere, the more likely it is to be noticed by Google. This can be done by listing a website on other sites that are used to find businesses.
For example, if your website is for a Health Coaching business, then it would be important to have the website listed on Health Coaching directory websites. This would be the same if the site was for plumbing services, except then it would be imperative for it to be featured on plumbing directories.
Directories are the not the only places to share a web page. Pages can be shared on social media to Facebook, Twitter, LinkedIn, Pinterest and many more. While this can be done personally, hiring a professional SEO firm can take any lack of knowledge out of the equation and the best places to share a web page can be discussed.
Include pictures: Including pictures may seem overly basic but is actually a really powerful tool. When a picture is uploaded it can be given a name and this name may lead a Google search back to the page where the picture is located.
Pictures also help a website become more user-friendly and pictures are easier for a visitor to quickly digest than writing. It is important however to ensure that pictures are mobile phone friendly, as the majority of website visitors are now using mobile phones to search the web.
Some quick ways to do this is by making sure that images are not too large, and by not including too many images on the same page. Some website plugins even include a mobile responsive option where the website is automatically resized and becomes easy to use on a mobile phone.
If including the right pictures, and ensuring mobile responsiveness becomes too technical and tedious, it may be time to seek the help of a professional.
At the end of the day, even with Google's ever-changing algorithms, there are still plenty of basic SEO tools that can be implemented personally.
Increasing user engagement is a simple step that can be taken but it also a powerful one. Providing regular content via a weekly blog or by keeping downloads and freebies fresh is the perfect way to stand out to the Google bots. Ensuring that a website is listing elsewhere is important in letting search engines know that a site is legitimate and professional.
Furthermore, including pictures that are also mobile user-friendly is the perfect way to increase noticeability from Google and web users alike.
While all of these simple tactics are easy to personally implement sometimes it is just better to seek professional help. There are many advantaged strategies out there that may seem like a nightmare to someone who has never used them before but are quite simple to an expert.
Such techniques include using meta-tags, using schema, completing an SEO audit and implementing Google Analytics.
If you have the time and energy these techniques can be learned, but often businesses are spending time on other important things like marketing and customer service. Leaving the small but powerful stuff in the hands of professional can be one of the best things you can do to increase traffic to a website today.