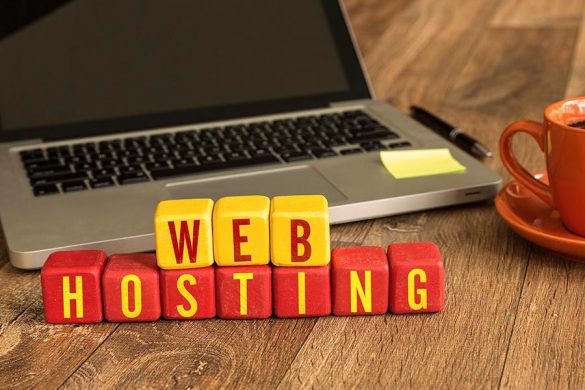 In a world where digitization and the internet have become the lifeline, it is impossible to go on without a website. From an individual to a celebrity, from an NGO to a business organization – it is imperative for each and every person or association to have a website to present to the digital world and make one's way to popularity. According to live internet stats, hundreds of websites either website built from free website hosting or paid website hosting are being built everyday across the world – each meant to serve some purpose or the other.
In order to have your own website; few important things you need to consider, you first need to get one designed and developed by a professional. If you are good with codes and designs, you may even design and develop one yourself. But this isn't the most important part of it all; you need to host the website on a web host so that it is available to the whole world and that is why, website hosting services play an important role in the present world.
With the assistance of web hosts, your website can be accessed by anyone from all corners of the world. To make it easy for people looking to have their own website, several hosting providers offer hosting services for free. Yes, believe it or not, several hosting packages are completely free. Some of these also allow CGI access and more. These are a great option for smaller personal websites.
However, when it comes to hosting a business website, going for a free web hosting service is a strict NO-NO. Whether you are a new entrant in the business world or a fairly established business looking to turn digital, free website hosting isn't ideal for though they may save you some money.
Here's 9 Reasons Why:
---
1. Nothing comes totally free
Many free website hosting services claim to be free when they actually are not. They may provide you with a free space for hosting your contents while charging for stuff like the website builder or the emails. In any case, at some point in time, you will have to make the payments. In fact, even the websites who claim to have free website builder tools start charging after a period of 6 months. By this, it may already be too late to change to the service provider. Therefore, it always counts to do a thorough research before you actually start with the website building.
2. Free website hosting = bad resource??
Free websites built from free website hosting may look like a good bargain but you cannot always be sure that you will be provided with quality services. Most such free service providers do not hesitate in overcrowding their servers with as many websites as they can get hold of without necessarily making adjustments to the technical support. So if the server is too packed, you will find yourself fighting for the server's CPU or RAM. Due to the lack of reliable processing, the website may get too slow, ultimately resulting in a decreased influx of customers. Not only this, the speed can also affect your Google website ranking as they consider the website speed as one of the factors while determining the ranking.
3. Uptime
Uptime is one of the most important things for a business website. The uptime can get affected due to a number of reasons, for e.g. too much crowd on the server or when there are no limits set on each of the individual customers. A poor uptime or a high downtime results in poor performance of the hardware. For e.g. if you try running a script regularly within a stipulated time difference, the RAM may not be able to handle it.
So ultimately, the system is going to hang and will require frequent rebooting. Therefore, free websites are not really functional if they fail to provide a good uptime. Since these websites are more concerned about the volume rather than the quality of service, you may want to think twice before hosting your business website on their servers.
4. Upgradability
If the size of a website is going to stay more or less the same over a long period of time, free website hosting services may be fine. This would cut down on the website management cost and help you have a higher profit margin. However, if the website is constantly growing, then there will ultimately come a time when the disk space allocated to you on by a free service provider is going to run out. At this point, you will have no option but to shift to a more professional website hosting service.
The drawback is that if you already have a website through the free service provider, you will neither be able to transfer your site to the new host nor be able to redirect the traffic without making unnecessary expenses. Therefore, before basing your business website on a free service provider, make it a point to learn about the upgradability of the website.
5. Support
For a business website, quality support is very important and this is not often provided by free website hosting services. Some service providers may, however, provide support through email and live web chat, but such instances are very rare and may not always be able to solve the problem that you may be having. Thus, it is more advisable to opt for the paid service. You should, therefore, be very careful and try to make an in depth research before you finally settle for a free website hosting service. They are only ideal as long as they do not pose hindrances to a growing site.
6. Ads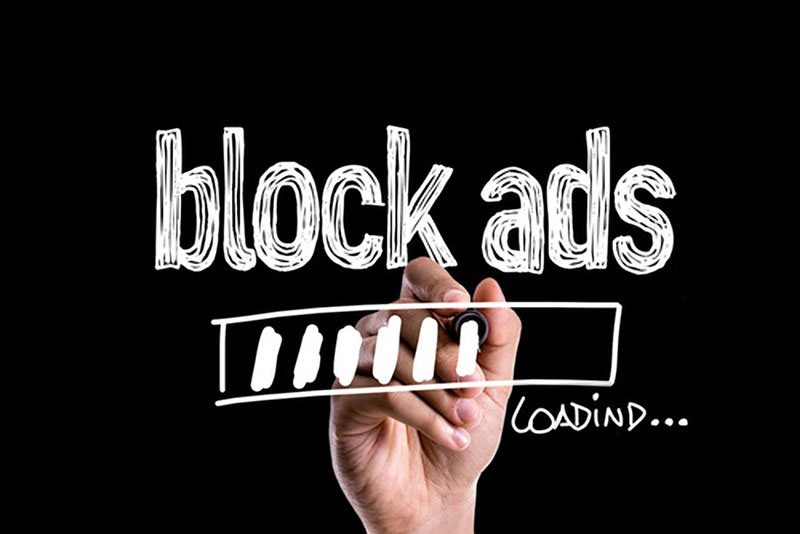 Advertisements are the major source of revenue for free websites but sometime this is overdone and became so ANNOYING. So if you are opting for one of these service providers, you should also be ready to have a lot of ads on your website page. You will neither be able to control the ad placements nor be allowed to place ads of your own. This will leave you unable to generate revenue for your website through ads. The pop-up ads could also be a major source of distraction for the potential customers visiting your website. However there's some exception of free host provider that do not put ads on your hosted website.
7. Malware
Opting for a free website could also mean compromising with the security. Since these free services are accessible for anyone, you can never be sure of what is getting uploaded to the servers. When you realize that it has been affected by malware, it may be too late. Malware like phishing files could also harm the reputation of the IP address and negatively influence your business by landing your website in Google's blacklist. It could be even more serious as these activities take place without getting noticed by the host, until it's too late. Therefore, hosting your website on these servers could be pretty useless if it implies a threat to sensitive data or a possible blacklisting by the various Internet Service Providers.
8. Limited features
Free web hosting services may sound attractive, but they do not always notify you about the features they may be lacking. Most of the times, you will find out that they are missing out on some or the other feature, thus putting limitations to an expansive business strategy. So keep an eye out on whether the hosting service is going to offer features like blog management and the creation of mobile versions and other features that you may need in the future.
9. Using subdomains
A website cannot simply be published on an online platform. First, it has to hold a registration only after which it will be allotted a place on the web server. This means that you will be required to have a domain name. The drawback is that most free website hosting services do not let you use our own domain name. You could possibly get stuck with something with their name instead. If you are trying to create a strong image for your business, not having your own domain name could hamper the business negatively. Therefore make it a point to learn if you will be allowed to keep your own domain name.
Conclusion
---
Since a website is usually the first tool to make an impact upon the potential customers, the main aim should be to create a strong impression and stand out in the sea of many competitive businesses and this is only possible with a solid website hosting service.
Business websites should, therefore, consider going for paid website hosting services unless there is too much of cash shortage. In these competitive times, paid hosting providers have several affordable packages for website owners who are just starting out and you could easily take benefit of such packages. They come at a meager price and are usually ideal for new businesses. Once you have settled your affairs a bit, you may go for packages that cost more but come with loads of added features and better resources as well. This will help you manage your expanding business website quite well without any glitch or hiccup.
Love playing video games when alone, day and night thinking about how to out run the ever changing mood of Google algorithm. Self proclaimed SEO expert but sleep all day dreaming…zZzZ. 🙂