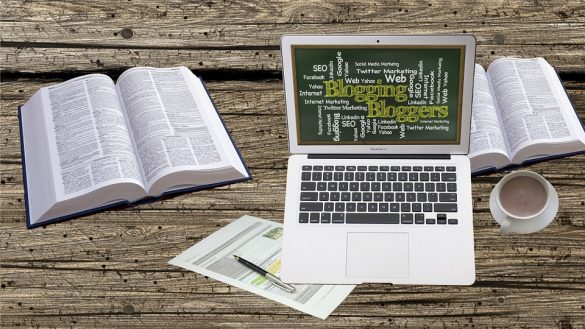 Running a blog for a specific niche requires planning and knowledge beyond a Google search. Google's index is overflowing with articles containing the same titles and content, and it's difficult to find authority sites. This is bad news if you rely on the search engines for your inspiration and industry knowledge. You're more likely to get articles about your niche, rather than articles written by experts in your niche.
If you've been following the advice of internet marketers who are happy to take three easy payments of just $97, you may want to revisit your efforts. Especially, if you're not seeing the results you were promised.
Don't believe a marketer who tells you it takes many months to see even the slightest bit of results. If you've got what people want, can present it well, and you've done your homework on niche marketing, you can see faster results. Here's how:
1. Understand deeply what your niche wants
It's not a good idea to ask your niche directly what they want. You won't get a usable answer. For example, if you've ever been to an ice cream shop with a 6 year old and asked them, "What do you want?" you know that's the wrong question.
They'll tell you they want every flavor, and point to everything that looks good in the moment. While the person is scooping it, they'll change their mind ten times. First they'll want it in a cup, but change it to a cone. When they get the cone, they'll cry because they don't like the color. They'll pick out toppings they enjoy, but when they get their ice cream, they'll complain about it being "gross." By the time you sit at the table, they'll be happily eating their ice cream as if there never was an issue.
The people you're marketing to are like that 6 year old in an ice cream shop. If you ask them what they want in an open-ended question, you'll get answers but they're not going to be helpful.
To find out what your niche really wants, spend time formulating the right questions to extract specific answers that don't give any room to get off track. Try using this list of ten powerful and specific questions if you aren't sure where to start.
2. Don't blindly apply generalized advice
The aspects of your blog that will cater to your niche on a deep level are not the one-size-fits-all techniques sold by many internet marketers. What's going to build your niche audience quickly is finding a way to enhance their experience.
For example, in an article titled, 5 Blogging Tips For Landlords, the author exemplifies this as it relates to the property management industry: "Building a tenant community is another attractive element for potential renters. They like to see that people enjoy living in a place where the management takes care of their needs. Through your blog, you can share information, recent events, offer tips and tricks, and provide other information that's relevant to apartment living. It shows your attention to detail and your desire to provide a great tenant experience."
Consider this point before buying another generic SEO or marketing strategy.
3. Take everything you hear with a pinch of salt
When it comes to listening to other people, a grain of salt isn't enough. You need to line your cup with a thick rim of salt. Marketers are always trying to sell their systems, and while some of them are legitimate, it's in your best interest to suspend your impulse to believe what they say.
For instance, years ago, submitting links to RSS feed directories to generate exponential backlinks was a popular SEO tactic promoted by top marketers. It seemed legitimate, but wasn't. In theory, it made sense, but most feed directories at the time didn't parse feeds. The links were visible to people but invisible to search engines.
Here are another 116 SEO myths to leave in the dust.
4. Question everything
The most inconvenient aspect of niche blogging is that nobody can come up with substantial proof that certain things work or not. There are too many factors involved to isolate single causes, and that leads to an extreme divide in opinion.
There's no harm in questioning what you're told. Anyone who claims to be an expert might have experience and success, but there's also a chance that they're wrong about what caused their success. Be willing to experiment to see what works for you, and don't be afraid to ditch what doesn't work.