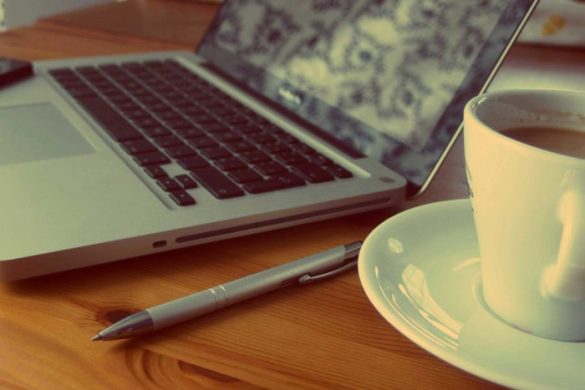 As a blog owner, tips on growing your blog's audience are not hard to find. But when it comes to guidance on negotiating with brands and advertisers, there is not a lot of information out there. Having a great media kit that demonstrates your blog's value is half the battle. Read on for general advice along with media kit examples and templates to help you create a media kit you can be proud of.
What is a media kit?
A media kit is a short document that provides a quick overview of your blog. Think of it as your blogs resume. It's the first thing that a brand will look for when searching for potential bloggers to work with. It can include important information such as your personal bio, niche, traffic, social following, SEO metrics, opportunities, pricing, brand testimonials and contact information. It's totally up to you which pieces of information to include but it is recommended to be as transparent as possible, which will save time and allow brands to have more confidence in you from the start.
Why do you need a media kit?
If you take blogging seriously and wish to generate income from your blog then having a media kit is essential. Brands will look for your media kit and if you don't have one publicly viewable on your blog you may be getting passed over for opportunities. It demonstrates a high level of professionalism and that you are a good candidate to work with. It speeds up the process, as brands won't have to ask for information that they consider important. It will also allow you to begin negotiation from a higher starting point. If your media pack is professionally put together then it is easier to price your services higher. And you can include your prices on your media pack to increase transparency and save time.
How to create a media kit
If you want a hands off solution then InfluencerTools is an option. It collects the important information automatically and updates it every month so your data is never out of date. There's no learning curve, you just sign up by filling out a few fields and you're good to go. We are offering free accounts for life to the first 1000 people that sign up. They also look great, here is an example of a media kit generated for the travel blog Travel With Kat.
PowerPoint or Word Templates – There are a number of PowerPoint and Word templates for media kits. They probably won't look great, and you'll have to do all the data collection and updating yourself, but if you are comfortable with Microsoft software then they are a solid option. You will have to collect all the data, arrange it nicely and then update it every so often so your media pack doesn't go out of date. For bloggers with aspirations of growing your blog quickly, then this can be a problem.
Canva is an easy to use graphic design tool. While there is a bit of a learning curve, it's not so steep that it takes longer than 30 minutes to get the hang of. They provide media kit templates to work with (https://www.canva.com/create/media-kits/). Again, you will have to update periodically.
For people with a good eye for aesthetics and the necessary [Photoshop] skills then you can go it alone. It will fit in very nicely with your blog theme, but it might take a while to get right. Unless you have previous experience with Photoshop this option is not recommended, it might take a few weeks to learn everything you need to know to make your kit look professional. GIMP is a free cross-platform image editor that can be used as an alternative.
Where should you keep your media kit?
Ideally, your media kit should be hosted on a unique page on your blog and linked to in your navigation. If you prefer to keep some of the statistics private you can include a section where brands can send you their contact information so you can send it to them privately.
Tools like the Media Kit Generator provide a hosted link like the example above so you can include it on your webpage or send it to brands. You can also embed easily on your website like Love Leah has done.
If you create your own media pack or use a Microsoft Template, always remember to convert to PDF. Sending out a media kit as an MS Word document will make you look unprofessional.
This post was written by Finn Pegler, CEO of Influencer Tools and is interested in social media, marketing, and startups.