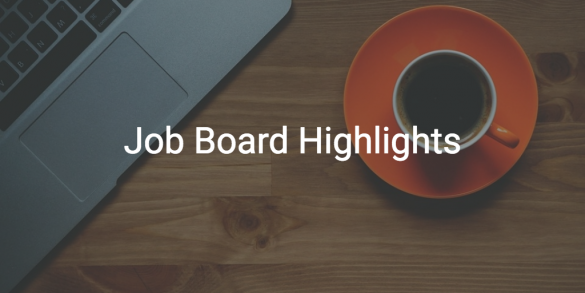 Good morning, BloggingPro job seekers.
My apologies for missing the highlights yesterday as I have been fighting the flu. In any case, here is your weekly dose of paid blogging jobs. Good luck, and have a productive week ahead!
Paid blogging jobs
Study.com: We're looking for professionals passionate in their field who can contribute to our library of short, engaging online career training lessons. Our ideal contract lesson writer is creative, collaborative and responsive. To help us provide helpful quality instruction to our professional audience, you'll need to have the following qualifications: Have expert knowledge and/or hold one or more current professional certifications and hands-on experience with training in a professional capacity.
The HOTH is seeking remote freelance writers interested in gaining real world experience developing content for our clients within many different industries. Freelancers will partner with our digital marketing team who will assign writing topics and deadlines. If you are business savvy, have a knack for researching niche topics and possess journalistic writing skills, we would like to chat with you!
Are you passionate about educating the world about finance and investing?
We are too! Investopedia is seeking Freelance Editors to help us create, edit, package and publish our popular educational and news content to reach our 21 million monthly visitors. We cover the world of finance, markets, investing, retirement and spending and are constantly seeking new ways to engage our audiences.
ThoughtCo.com, created by About.com, is looking for freelance writers to help create simple video scripts from our top reference URLs. We have about 500-1000 reference URLs on various topics, including history, religion, pop culture and science. The work entailed is summarizing and simplifying 800-1000 word web articles into 200-500 word short, conversational scripts, crafted with simple sound bites.
GameSkinny is currently looking for fresh talent to join our freelance team with the sole purpose of creating traffic-driving content.
Author:
Noemi
Editor of Splashpress Media, writer, and geek bitten by the travel bug.