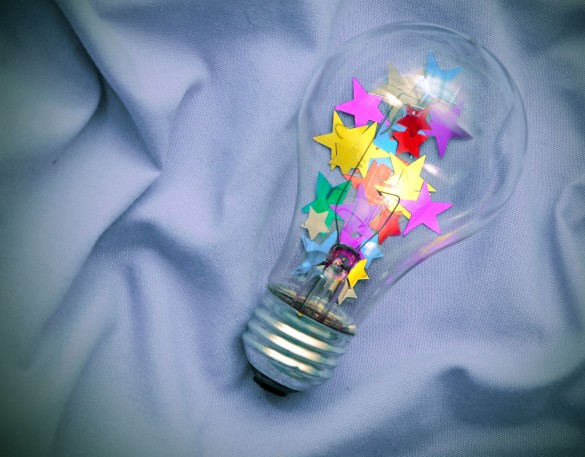 You might be blogging for personal reasons, to promote your company, or as a way of attracting business. Whatever your reasons, you probably need great, original ideas that will attract readers, ensure consistent traffic, generate leads, and create conversions.
That's a lot of responsibility to place on your blog topics, which can make it challenging to come up with suitable topics. Writer's block is a real phenomenon, and it can hinder your ability to make connections through your blog.
Sometimes, you need some inspiration. If you're struggling to come up with topics, use the following strategies to generate them.
1. Read Industry News
Your problem with not being able to generate fresh ideas could be that you aren't as thoroughly involved in the industry as you ought to be. Do you subscribe to blogs in your niche and read the articles in them regularly?
In best-selling novelist Stephen King's help book On Writing, he says, "If I had a nickel for every person who ever told me he/she wanted to become a writer but 'didn't have time to read,' I could buy myself a pretty good steak dinner. Can I be blunt on this subject? If you don't have time to read, you don't have the time (or the tools) to write. Simple as that."
When you read, you'll not only identify the topics that have been hashed over too many times, but you'll also generate ideas that fill the gaps. When you can write useful and relevant material that hasn't been covered before, you'll attract the right audience.
2. Talk to Readers
All bloggers — personal, business, or whatever — write with the goal of entertaining their audience. You can generate a lot of great ideas from what your customers regard as important.
They may ask questions or describe challenges that you can address in your blog. To create conversation, leave multiple channels of communication open. Provide a comment section at the bottom of the page where readers can ask questions or share thoughts after they read your articles.
You should also integrate social media and your email. Readers will reach out to you more often if you make it easy for them to do so, and their feedback can prove invaluable for writing future posts.
3. Target a Related Niche
Your blog posts should primarily revolve around your niche, of course, but you can also gain a lot from looking at items that are somewhat related. You'll find subjects that are still worthwhile to your readers and can increase the popularity of your blog.
For example, if you're in real estate, you can piggyback on the design niche to boost readers' interest while staying true to your industry topic. Write a blog post about finding design inspiration or renovating a kitchen.
It's not difficult to tie such an article back to your primary niche, and you can appeal to a wider audience this way.
4. Interview the Experts
You may be trying to establish yourself as a thought leader in an industry, but surely there are others in the field who know more than you do. Why not interview them to get their insights on a topic?
Your interview will serve a multi-faceted purpose. First, the interview can be published on its own as a blog post. It can also help you generate more ideas for unique blog posts.
Finally, you'll add a professional to your network, which could expand your expertise and increase your authenticity in the industry.
Writer's block is an all-too-familiar and frustrating experience in blogging, but it doesn't have to beat you. Thanks to the Internet and a wide array of options to promote your writing activities and niche, you can maximize creativity and maintain stronger relationships with your readers.