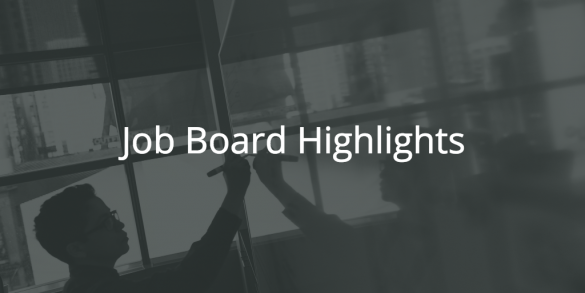 Happy Monday, everyone. I hope you're all having a good morning.
Here is your weekly dose of paid blogging jobs. Good luck, and have a great week ahead!
Paid blogging jobs
American Muslim Magazine (www.AmericanMulsimMagazine.com) is looking for some good non-fiction writers, journalists and story tellers to help their launch. They approve experienced writers via their "write for us" page (http://americanmuslimmagazine.com/write-for-us/) and they can write assigned stories. For payment, of course.
ChipIn is looking for a seasoned writer to write high-quality 'authority' blog posts on topics like: Crowdfunding, Technology (Smart Home, Wearables), Fintech, Virtual Reality, Artificial Intelligence
They have a large cross section of sites and topics, so you could end up writing on many topics, or specializing.
Fracture is seeking a copywriter to assist with the evolution of our brand. They are currently seeking a remote freelance copywriter. However, there is a possibility this opportunity could result in a full-time position during or at the conclusion of the initial project.
EngageRocket is looking for regular writers who can grow with the company and team. Editorial guidance will be provided, but ultimately writers are left to express themselves as they best see fit. Ideas for improving the production and writing flow of the blog are also welcome.
Are you a skilled writer with a passion for researching and reviewing consumer products? If so, this is the perfect freelance writing opportunity for you.
ReviewLab.com is a product reviews website that helps shoppers save time and money while researching products online. They are currently in the process of building their website with dozens of pages of new, in-depth content.
Author:
Noemi
Editor of Splashpress Media, writer, and geek bitten by the travel bug.