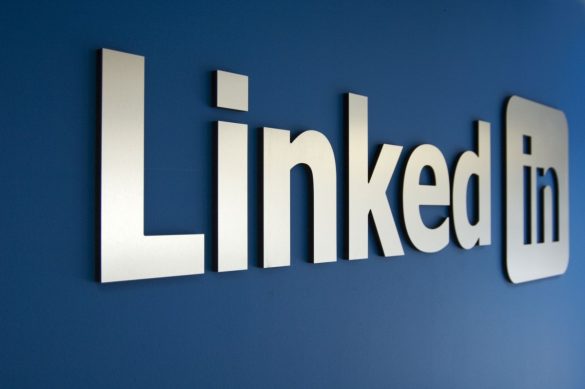 For its first couple of years in operation, LinkedIn struggled to measure up to the performance of other social networking sites, especially Facebook and Twitter, to be a source of traffic generation for users. That has changed over the past few years, however.
It's become possible to leverage significant LinkedIn traffic and convert it into blog traffic if you know what you're doing. Here's how.
Five Tips for Maximizing LinkedIn Traffic
LinkedIn has managed to attain steady and substantial growth over the past few years, which has empowered it to become one of the more influential social media platforms around. This is especially true for brands in the B2B industries, where LinkedIn truly thrives.
In any case, whether you're a small firm or large organization, any of the following tips should enable you to maximize your LinkedIn traffic.
Complete Your Profile
It starts with your LinkedIn profile. If you don't have a strong one, then your brand will appear weak or disengaged. So before you do anything else, complete your profile and take advantage of this valuable real estate. Start by making sure your profile name precisely matches your company name. You don't want any discrepancies here, or you'll confuse your potential customers and make your profile more difficult to locate. Other elements you want to make sure are present include a rich description, a high-resolution image, and relevant details about your employees and career opportunities.
Share Content
Your profile alone isn't going to be enough to attract customers and generate buzz. If you want to give people reasons to check out your profile, never mind follow your account, you'll need to add value. The quickest and easiest way to do that is by sharing relevant content. For an example of what good sharing tactics look like, check out Park West Gallery's page. Driving traffic back to your website or blog is the goal, so share some of your content from these destinations. LinkedIn will display the title, a description, and a thumbnail image. Also, note that you needn't share only your own content. In fact, it's in your interest to do more. Follow the 70-20-10 Rule and balance what you share.
Publish on LinkedIn
In addition to sharing posts from other sites, LinkedIn has its own publishing platform that lets you create and publish new content straight to the site. You'll be able to generate new links and drive traffic to your page … which ultimately enhances your brand's image).
Here's an example of what an article published on LinkedIn looks like.
Join Groups
There are thousands of groups on LinkedIn. The vast majority of LinkedIn users belong to at least one of them. The wonderful thing about these groups is that they make LinkedIn seem smaller. Instead of being one among millions of users, by joining a group you can become one of a few dozen or hundred. This will enable your brand to forge meaningful connections with potential partners and customers.
Grow Your Network
Remember that LinkedIn is a networking platform. Although you'll likely connect with a few clients and customers, the goal is to grow your brand and forge promising business connections with other leaders, business owners, and experts within and outside of your field.
Don't get so caught up in the details that you miss the big picture. As a rule of thumb, make it a point to respond to every message you receive. The more engaged and responsive you are, the more you'll get out of LinkedIn.
Make LinkedIn an Asset
You would be smart to make LinkedIn a traffic asset for your company now rather than later. Even if you don't currently spend a lot of time on the networking platform, if you build a strong foundation right now, it should provide you with opportunities to grow in the future.