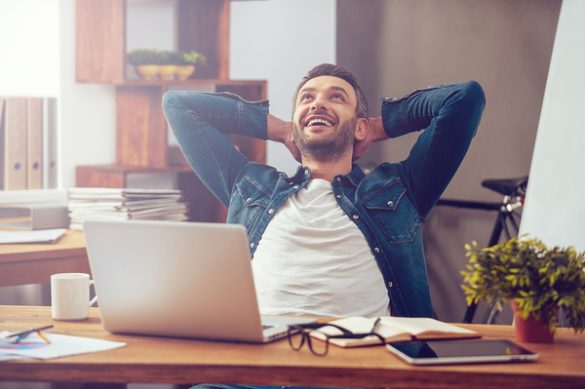 Building a strong brand reputation from nothing is a huge challenge even for well-capitalized businesses. For businesses with tighter budgets, however, it's an even bigger challenge. Not only do you have to raise your media profile, you can't simply wait around for a major web outlet to notice your brand and feature it.
You can get content about your company published on major online destination sites like Huffington Post, Forbes, and Business Insider if you're willing to put in the work and be persistent. The results of doing so include increased brand visibility, a foundation for building a strong reputation in your industry, better website traffic, and more social media followers. In the best cases, you may even find that you have an easier time recruiting talent and attracting interest from startup investors.
Having your brand content published on major sites is terrific for raising your brand profile.
Everyone understands the power of a positive first impression. But did you know that people make the decision on whether or not to trust someone new within less than a second of meeting them? Time and hard work are necessary for building trust, but if you make a bad first impression, then re-building trust is significantly harder. Here's how you can start your brand building and company recognition efforts out right.
Approach brand building with a solid strategy. It should include a blend of tactics that make sense for your brand and industry. When your strategy pays off, you can expect a stream of new social media followers, higher search engine rankings for keywords relevant to your brand, and more backlinks from high-profile publications and mentions from prominent bloggers and journalists.
The major big-name sites like Huffington Post are inundated with article ideas, and they don't publish everything they receive. You have to be prepared to give it your best effort when you send content to these sites. Here are some recommendations based on what top business sites look for when publishing new content.
Tips on How to Get Published on Big Sites
Forbes.com Offers High Visibility and Excellent Site Analytics
Executive trainer and thought leader Josh Steimle has authored over 160 articles for Forbes.com in the past few years. Forbes has become more exacting about what they allow their authors to write about. They used to let approved contributors write about any topic, but now they ask that contributors stick to their specific area of expertise. When you've been approved, you can post directly to the site, though editors have the option of making changes, or even taking down content they believe to be too off-topic. Not only should you submit only your best content, it's wise to have someone with editing skills review your work before you submit it.
Forbes.com also requires that content you submit be original and exclusive. In other words, you can't re-publish on Forbes. To be considered for publication, send your completed, polished article to [email protected] Expect it to take several business days for them to evaluate your content and make their decision. If a couple of weeks go by and you've heard nothing back from Forbes, you can assume they weren't interested and submit your article elsewhere. As you may imagine, Forbes receives massive amounts of content, and they can't personally correspond with each and every submitter.
If the site accepts your work, you can apply to become a regular contributor to Forbes.com by applying through this Google Form. It asks for your contact information, links to your Twitter and LinkedIn profiles, and a description of what you want your regular page to be about. Provide links to examples of content you have already published, and include a solid argument as to why you are qualified to be a regular Forbes.com contributor.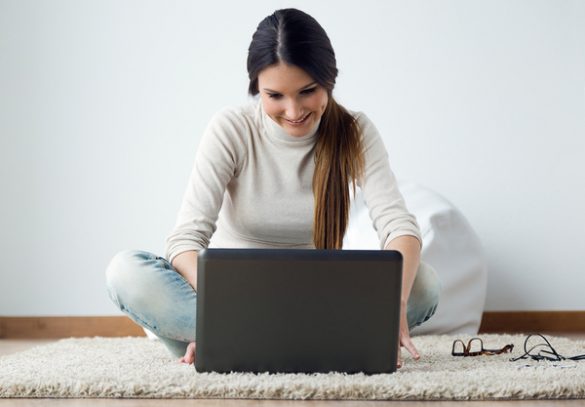 Outstanding original, exclusive content can reach millions through Forbes.com
Josh Steimle became a weekly contributor to Forbes, and he was seriously impressed with the site's analytics. Forbes offers its contributors analytics tools that help you gauge the reach of your content. They also offer extras like webinars designed to help contributors write and publish content that draws in new readers while retaining existing readers.
Business Insider: Great Options for the Unique Brand Story
Business Insider likes to run fascinating profile pieces in addition to its usual fare on technology, business, and pop culture. If you have a fascinating startup story to tell, this may be the place to do it. That goes double if your startup came into existence by overcoming major obstacles. One entrepreneur who was successful in publishing content on Business Insider is AdMark Technologies founder Thenuka Karunaratne, who needed exposure for his business but had very limited funds with which to work.
If you have similar budgetary restraints, begin by visiting How to Contribute to Business Insider. Once you've familiarized yourself with the requirements, send your final, polished draft to [email protected] Your content should include an appropriate headline, a brief biography of yourself, and links to other content you have published.
Typically, Business Insider will be in touch about publishing your content, but Karunaratne first found out they had published his article by Googling the topic. He also says that the site will publish content to appropriate international editions of its site, and occasionally picks up stories from other major websites. The ultimate result is that getting content on Business Insider puts it in front of millions of people all over the world.
Huffington Post: Exposing Your Content to Millions
Huffington Post publishes 1,500 content pieces per day, and has 35 million global followers on Facebook. More than half of its monthly 200 million visitors are now located outside the US, so this site is outstanding if you want international reach. The best place to start if you want your content on Huffington Post is to read content by the site's top bloggers in your area of expertise. Based on the tone and style you see there, you create a brief pitch for your work that highlights the most important points about your idea.
Huffington Post has its own Google Form you use to submit both your pitch and your final draft at the same time. Articles should be 500 to 1,000 words in length, and you paste your article directly into the Google Form, so there's no uploading or attaching files. If Huffington Post is interested, you'll hear back from them within a week or two.
Authority Alchemy founder Brian Ainsley Horn is a successful Huffington Post contributor, who contends that the effort involved in getting published on the site is well worthwhile. Huffington Post is a primary "authority" site for businesses, and the effect publication there can have on your search engine optimization can be significant. According to Horn, he has had content rank highly for a number of three- to five-word search terms within just hours of going up on Huffington Post.
Is Republication a Good Idea?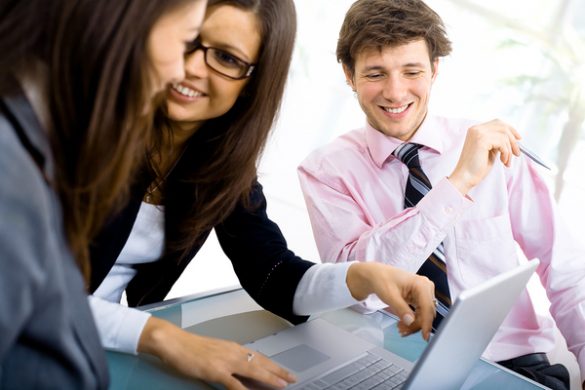 Republication of your own, original content won't cause Google to penalize your search engine rankings.
If you have no prohibitions against republishing your original content, consider republishing it on a big site like Medium.com. Forbes won't allow you to do this, but other sites will. Millions of people read Medium.com, and republishing is incredibly easy. While you might worry that Google will penalize you for "duplicate content" if you republish your work, that is not the case assuming you are syndicating your own, original content for which you have permission to republish. When you republish your content, Google search results show whatever version of your content its algorithm believes is most relevant to the searcher. They recommend that you include links to the original content in everything you republish.
Publishing on Medium.com is a simple matter of creating an account there through one of your social media profiles, or with your email account. Republishing original content on Medium.com can be a terrific way to make sure your content has "legs," and your first step should be reading 3-min read, the official Medium blog to learn which topics are trending.
Brand-building through publication of captivating content is a proven method of drawing positive attention to your company, and of course you want your content to be placed in front of as many interested eyeballs as possible. While publishing content on Forbes, Huffington Post, or Business Insider isn't as easy as putting content on your own website, the results of successfully doing so can be wildly positive. Follow each site's specific instructions, and make sure your content has the style and tone that resonates with its readers. If you're interested in powerful, tried and true blog writing services, we invite you to read Media Shower's Ultimate Guide to Blog-Writing Services.
This post was written by Mary Hiers, a writer with extensive experience writing on financial, medical, technology, and business topics. She is the founder of Kittenheel Enterprises and is a World War II European theater history buff who thinks dogs and cats are the best kinds of people.