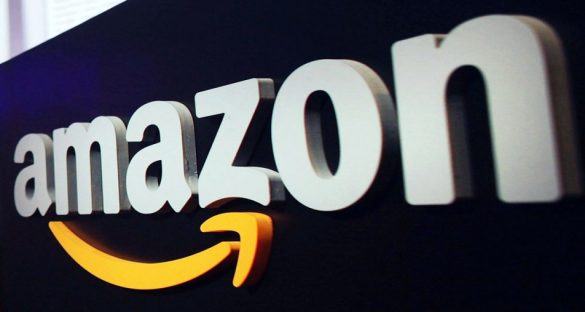 There are many ways to make money from your blog, but the most popular and successful is the selling of products. When just starting out, many bloggers use the WooCommerce platform for WordPress or another shop plugin that lets you sell products through a page on your blog.
However, this can become complicated with time, and most bloggers usually move on to a third-party sales website to simplify the process. Selling products through an Amazon store is a great way to improve your revenue on your blog.
Every minute of every day, $88,000 is spent globally in Amazon. It's the largest online marketplace, and hundreds of thousands of sellers have experienced profits from this incredibly lucrative platform.
Because of Amazon's reputation and prominence, integrating an Amazon marketplace into your blog is an excellent way to increase revenue on your blog. This opens things up beyond your followers to a global audience of purchasers. The potential is endless.
The Amazon Associates Program
Amazon has a program called Amazon Associates that lets you link Amazon directly to your blog. It's primarily set up as an advertising affiliate platform in which Amazon will advertise on your site. You'll receive a commission based on the performance of their ads.
You can also use this program to create a store on the affiliates homepage. From there, you can sell your products easily from your blog to your store. It's not integrated in the same way that WooCommerce would plug into your WordPress site, but it creates a link that makes it easier to organize, monitor, and advertise your merchandise.
There's a catch to this addition, however. Amazon doesn't let just anyone join their Amazon Associate's program. You'll need to have a decent amount of followers and a quality blogging platform to become a part of this. Once you join, it will take a few days for Amazon to decide if your blog meets the criteria necessary to be part of this elite group. If you pass the test, you can start selling through this method.
Usually, they check to make sure that you post regularly and have a history of doing so. They'll also make sure your content is original and high quality. It's not terribly hard to get approved, but they don't let just anyone link to their site in order to maintain the quality of their personal links and branding.
Add an Amazon Store to Your Facebook Page
You can also add an Amazon store to your Facebook page, which makes social selling really easy. With one click, your followers can be taken to your collection of merchandise. They're much more likely to make impulse purchases via this route.
The first step to doing this is to get an Amazon Associates account. From there, the setup is fairly simple. You'll create your store and link it to Facebook where your readers and followers will have easy access to it. When you're looking to sell products online, you can never have too many links to your online store, after all.
Make Your Store Successful
Setting up your store is only a very small step in the long journey. A successful store requires a well-thought-out platform and some marketing techniques that will get the word out about your merchandise. Making money from your Amazon store is possible with a few tips:
Use appropriate selling tactics. You have a unique opportunity to market to a global audience with your Amazon store, and that takes professional superior product displays. Use quality imagery, detailed descriptions, and a confident seller profile to draw a crowd.
Focus on customer acquisition. As a blogger, you have a unique talent for making connections with consumers. Use that talent to acquire customers who will tell their friends and continually come back for more merchandise.
Use search engine optimization for your Amazon store. You'll primarily rely on keyword usage for this. The Amazon Keywords tool is an excellent place to start, as it can help draw organic search terms to your blog and merchandise.
Now that you have an Amazon store integrated into your blog, your selling possibilities will grow exponentially. You'll find yourself removed from the small shop scene and entering a much larger marketplace where your blog can expand to its full potential.