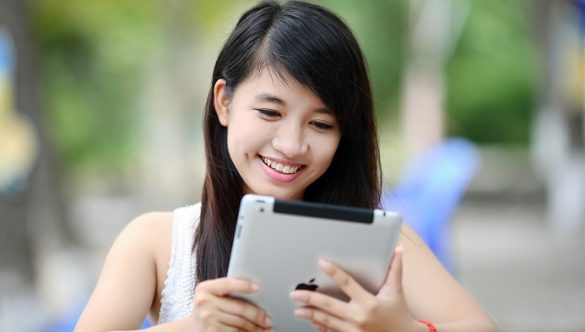 When you're a blogger, you're probably always looking for creative, innovative ways to drive readers to your site and also build your email list. Of course, you probably understand why traffic is so important, particularly if you're working to monetize your blog, and building your email list is the best way to engage your readers to promote a sense of loyalty and continue to market to them after they've initially visited your blog.
There are plenty of ways you can go about achieving both objectives, and one of the freshest ideas being used by a lot of bloggers right now are lead-generating quizzes.
Quizzes are a great way to advertise your blog on a site like Facebook and lure people in. If you design your quiz correctly, they'll be more than willing to hand over their email address more often than not. It can be a much more effective route than only telling your readers you'll swap your newsletter for their email address because most of them probably won't be interested in such a deal.
After you've gone through the steps to build a great money-making blog, the next step is to market. The following are some ideas you can take into consideration to use lead quizzes to achieve that.
Using quizzes for blogs
Think About What You Find Personally Compelling About Quizzes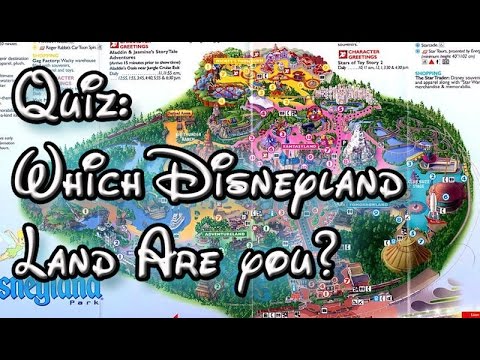 If you're not sure what we're talking about when we say lead quizzes, reflect on the time you spend on Facebook or social media sites. You've likely already taken one of those viral quizzes that seem to float around social media all the time without even realizing it.
You've probably answered a few questions that let you know things like what country you're destined to live in or what politician you're most like.
The idea behind those quizzes is that they're irresistible, fun and quirky. Those are all concepts you can utilize to market your blog and gain leads.
It's All About the Title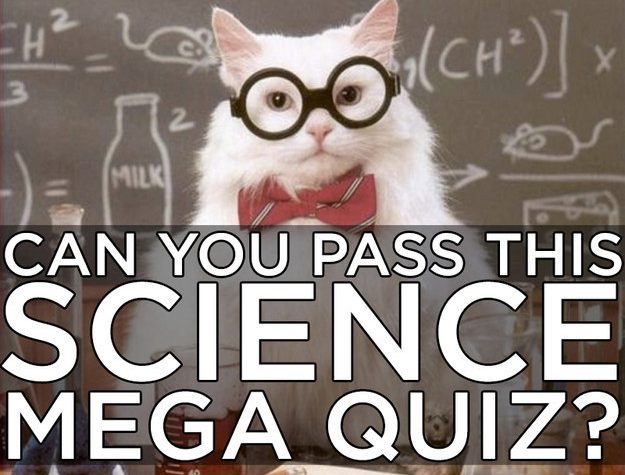 If you're a pretty experienced blogger, this is something you might already know well: your content is only as good as your title. Even if you have an amazing blog post, it's virtually worthless to you if the title isn't compelling enough to get readers.
The same goes for quizzes and is perhaps even more relevant in this area. 80% of your readers are going to make a decision as to whether or not to take your quiz based on the title, so if you put your effort anywhere, do so here. Get your audience hooked right away.
Sounds easy enough, but how do you actually create an amazing title?
One way is to try and get your audience to feel like they're going to learn something about themselves from your quiz. We're inherently self-centered when we're browsing content online, and we want to find things that resonate with us on a personal level.
Some good ideas can be asking readers what type of ___ they are. For example, what type of friend are you? What type of mom are you? What type of employee are you?
These are incredibly simple titles concepts that are going to get a lot of attention.
Make It Relevant To Your Niche
Quizzes are meant to be quirky and a little off-the-wall, but at the same time your objective is to market your blog, gain leads or get conversions. With that in mind, you need to create a quiz that has a purpose and is relevant to your site.
Don't go so off the wall that the quiz really has nothing to do with anything your website is about.
For example, if you're a mom blogger and you want to sell your latest e-Book on time management, consider a quiz that asks your audience what kind of multitasker they are, or how much of a procrastinator they are.
These are great options because they will allow your audience to learn something about themselves, and they're highly relevant to your blog and what you're marketing.
Envision a One Person and Write To Them
As a blogger, there's never going to be a time when it isn't essential to know your audience. Not just know them on a superficial level, but really know who they are and what motivates them. That's something all successful bloggers have in common is that ability to connect, and it's something that you should keep in mind with your blog marketing, including when you're creating a quiz.
You want your lead generating quiz to be incredibly relatable and personalized to your audience.
When you create the title and then start writing questions, sit down and envision you're asking questions of one particular person, and that person is your ideal reader. Keep your tone light, friendly and as if you're just right in the middle of a conversation.
Also, keep your questions short and to the point.
Design Sharable Results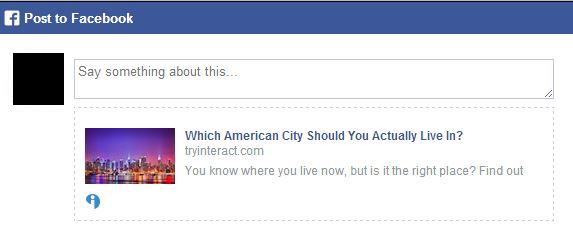 Ok, if you want your quiz to be a success, first of all, you have to ensure people want to take it and hopefully give you their email address in exchange for their results.
Also, they need to then share their results once they're done. That will help you rapidly gain new readers, new leads, and new followers.
To make sure that you're giving your audience sharable quiz results make them fun and positive. No one is going to want to share negative things about themselves, so frame all of the results in such a way that people are going to say "wow, that makes me look good, so I'm going to have to share it on Facebook."
You can also design the results to be presented in a way that's inherently shareable. For example, going back to the mom blog example above: "I got Type A Time Manager. How Good Are You At Managing Your Day?"
When you're a blogger, it's important to be on the lookout for marketing opportunities just as much as you are for new content ideas, and lead quizzes can be a fresh, simple way to draw people to your blog while also building your email list simultaneously.
This post was written by Carmelo Hannity, a writer, content marketer, and consultant. She's written for Forbes, The Huffington Post, and many other publications. Really, Carmelo just loves blogging. You can find her on Twitter.