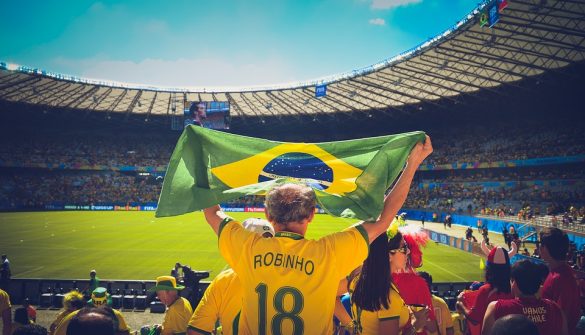 Businesses may believe that blogging is for private individuals or those who make a living out of publicly sharing their views on social media platforms, but blogging should be part of every business's marketing strategy. If you have customers spread over a range of areas outside of your native country, then you need to be making blog posts that resonate with every member of your audience, regardless of their culture or language. In short, you need to be blogging for a multinational audience.
Interesting global content
Let us briefly examine why your business needs to be blogging.
Firstly, for SEO purposes: a blog gives you the chance to include keywords that are being searched for by internet users and that are relevant to your business, helping your site to rank more highly on search engines.
Secondly, a blog that is interesting to your target customers will attract more people and so increase traffic and hopefully sales.
Thirdly and finally, a blog allows your company to have a personality and expand on your brand story.
Why should you try to appeal to the many rather than just the few? Quite simply, the larger your blog's audience the better the potential is to increase sales and grow your business. An example of a company that appeals at a multinational level is agricultural product developer UPL Limited. Run by CEO Jai Shroff, the company's website features an option for readers to select a country-specific version. Giving its audience the choice to view its website in their own language, with information that is specifically targeted to them, improves engagement and increases the potential for making sales.
Your blogs should be a means of communication with all your customers. You can write blog posts on a variety of topics; for example, you could write about the latest news item in your industry, a top ten list that invites reader comments, a day-in-the-life story of one of your employees that demonstrates how things work behind the scenes, a human-interest story related to your sector, an update on a charity event or campaign that your business supported, and even reviews of certain products that are relevant to your business and which your customers may adopt.
However, you could take your blog posts a step further in trying to appeal to a multinational audience. You could, for example, provide a translation feature for your posts so that readers for whom English is not their first language can still read your post. You should also understand how each country works and the kind of language that will be familiar to each's people.
Appreciating differences in terminology is vital when writing blogs that need to appeal to as wide an audience as possible; for example, if talking about costs of goods, understand that the US Sales Tax is called VAT (Value Added Tax) in the UK, so you should make mention of both for clarity.
Understand what information your different audiences want, too; for example, some countries may be more interested than others regarding the provenance of materials and whether they have been fairly or sustainably sourced.
To broaden your business's reach and engage with a global audience, always provide blog content that has a multinational interest and that focuses on quality not quantity.