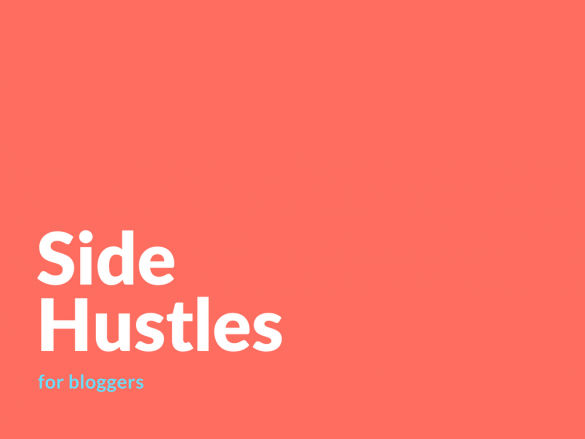 Being a blogger or freelance writer can be an extremely satisfying career choice. Getting to follow your passion of writing and creating while being your own boss can be pretty hard to beat. However, there seems to be a common issue for many in this industry: a consistent income.
Bloggers are always looking for the next opportunity. Freelance bloggers are always searching for their next client. Unfortunately, there can sometimes be periods of time where work might not bring in as much income as you would like. Of course, that isn't a good reason to abandon your dream. Find some clever and easy ways to supplement your monthly income and help create a financial safety net for those rainy days.
Textbroker
We know many writers make a point to stay far away from content mills and writing services. However, Textbroker is different than traditional writing services. After signing up and taking a short aptitude test, you will be given a rating and have access to thousands of writing assignments for a variety of different clients. From writing blog posts to product descriptions, Textbroker is an easy way to make a little bit of cash. In fact, right now is the perfect time to apply. The company just announced they have received the largest amount of orders in their history and are looking to hire tons of new writers!
The only downfall is that the rates are a bit low, so we don't recommend this as a main form of income, but it could definitely come in handy if you are struggling to find work. Payment is also extremely convenient. Textbroker pays through Paypal each Friday with no minimum pay out amount.
Surveys
Taking surveys is definitely not going to provide a full-time income, but this is a perfect side hustle that you can do during your free time. We have heard of many people doing these while watching their favorite television shows. Most survey sites will offer different projects, such as short questions or in-depth surveys.
There are several survey and opinion companys out there, but not all are created equal. It is important to read the compensation policies. Some companies provide monetary compensation, while others might offer gift cards or other rewards. There are a few companies that stand out as customer favorites, such as PaidViewpoint. This company offers short surveys and a great referral program that makes it easy to earn cold hard cash.
Search Engine Evaluator
Most of us use a search engine every day, but did you know that you can make money off of it too? Many companies use search engine evaluators to check the validity and efficiency of search results. While you would think that this job is done by a computer, a real person is more capable of finding issues.
Recently, there has been a hiring surge for this flexible work-at-home position. Also commonly called a web search evaluator, this job allows for you to make your own schedule and work whenever you want to. This is the perfect side hustle for the busy blogger or writer who wants a way to effortlessly make some extra income. Just like survey companies, there are several sites out there hiring for this positions. Make sure to use your best judgement when looking for a reputable search engine evaluator position.
Sell Your Advice
Perhaps you have a successful blog or have built an impressive reputation as a freelance writer. Use that reputation to make a profit. Share your wisdom and advice with those wanting to be successful in the industry. Offer consulting services or webinars to help share your recipe for success. Some writers have even penned e-books and sold them for a small profit. You've worked hard to build a reputation, put it to work for you!
Become A Driver
Like most people that work from home, it is important to find time to get out of the house. However, you might feel like leaving your office means missing out on making money. What if you could keep making money while you took a drive around your city? Popular ride-sharing companies, such as Uber, are in need of drivers. All you need is a car. You can pick your own schedule and only have to work when you choose.
There are some simple requirements to be eligible for a driver position, such as your car must have 4 doors and be a 2001 or newer model. Obviously, it also needs to be in working order and have the proper registration. Just think about how much time you spend driving anyways. Imagine getting paid for that time. Not a bad deal at all!
Whatever your situation may be, a little extra income is never a bad thing. Whether you choose to start a side hustle to make some cash during your free time or need some emergency funds for those dry periods, these positions offer the perfect flexible option.
They can pay a lot more than your usual gigs, and they offer a nice break from your routine.