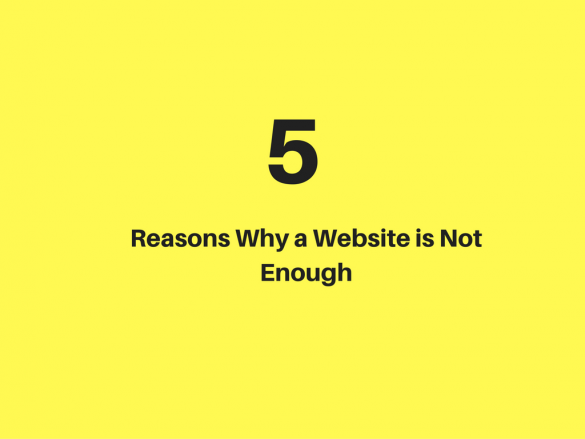 Back in the 1990s, all a company needed to succeed online was a website. But everyone and his dog now has a website, so you need to do a lot more to stand out from your competitors and succeed.
Most small companies still lack one or more of the modern essentials for business success. And, of course, using each one optimally is pretty rare.
A Mobile-Friendly Website
The way we use the Internet has changed. No longer do we sit at 14" screens powered by clunky beige-colored boxes of whirring hardware. Most laptops in 2016 have a bigger, 15", screen than the first desktops had and desktop monitors are growing too, with 24" and 27" sizes becoming standard.
At the other extreme, many Internet users are using phones with screens commonly ranging from 3" to 7". This group is very demanding and become annoyed at any site that is not optimized for their tiny screens.
Google has reacted to this pressure from users and prioritizes mobile-friendly sites in search results.
If you want to be found in Google, and you want happy website users, you must have a site that looks good on devices of all sizes.
Multiple Landing Pages
You may have a pretty good idea of your customers' target profiles, but few companies have an entirely homogeneous group of clients. Visitors come to your landing page from different sources, creating optimization problems because any one landing page can only be optimized for one target group.
In an ideal world, you would have many landing pages, with each one optimized according to the subset of prospects who have all come from the same source. Each landing page would have a higher conversion rate because it was better optimized for the people filling in the form on that page.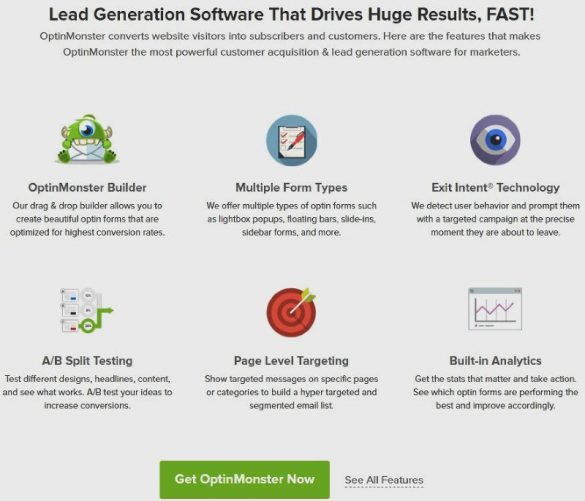 OptinMonster is one program that will allow multiple landing pages, as well as having many other features that will increase lead conversion. It includes exit-intent popups, analytics, and A/B testing.
An Email List
An email list is a misnomer. Ideally, you would have multiple email lists because you would segment your subscribers into similar groups. Multiple landing pages are the start, but you must also have email management software that allows you to segment your list easily.
If you thought email was dead, you have been over-influenced by social media propaganda. Click-through rates on commercial emails are six times higher than those on company tweets.
But research shows that it takes at least seven contacts to change someone who signs up to your email list into a customer who buys your services, which is why you need to send automated messages every week to people who subscribe to your email list.
Marketing Automation
An email list is only the beginning, though. You also need a system that automatically sends messages to prospective customers depending on the actions they take.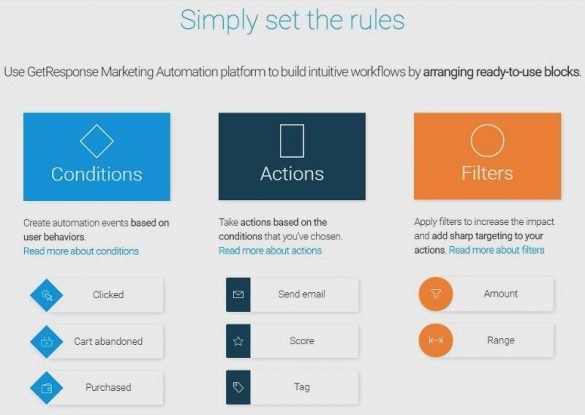 GetResponse includes a suite of marketing automation tools features free to anyone who takes out a subscription.
CRM Software
Customer Relations Management (CRM) software is how big companies give the impression that they remember your previous phone calls and emails, even though you deal with a different person every time.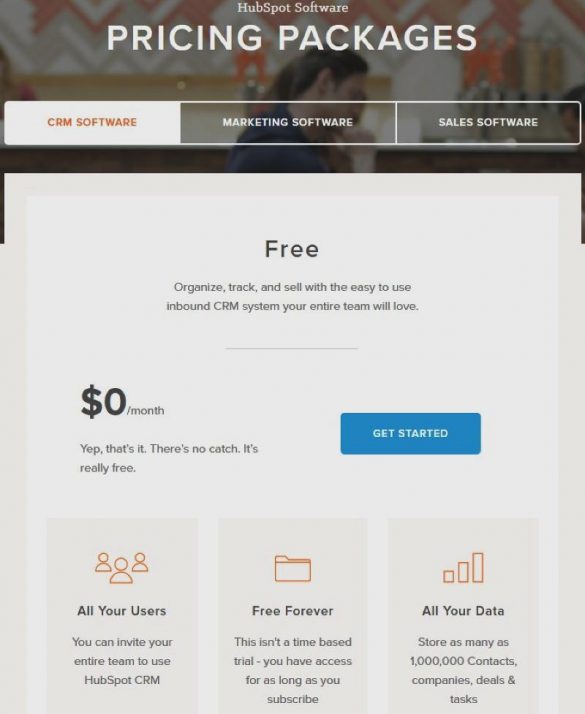 Hubspot has a great free CRM platform. You have to pay for the company's marketing and sales software, but their CRM application is free, permanently and without limitation, free.
CRM programs give your employees (and you) simple ways to record all customer interactions, allowing a seamless customer experience that is likely to increase customer loyalty and your company's reputation.
Social Accounts
Social media might be less important than email, but it is still where customers expect to see you. If a potential buyer frequently sees your competitor on Facebook, Twitter, Snapchat or Pinterest and never sees you, then you have a problem.
Familiarity is the first step towards building the trust that is the essential precursor to any sale. You need to be present wherever your customers are present or give that opportunity to a competing business that will steal your client.
You can make social media easier and less time-intensive if you use a program like Hootsuite.
Your Marketing Today
What are your priorities now?
Make your website look good on phones and tablets because this is a once only change in your marketing that will have continuing effects. And why wouldn't you put a free CRM in place?
Multiple landing pages, marketing automation and increased social media presence all require investments. Each one is fundamental to your business's future health, so you need to look at these, too, starting with landing pages and automation of your marketing, and leaving social media till last.