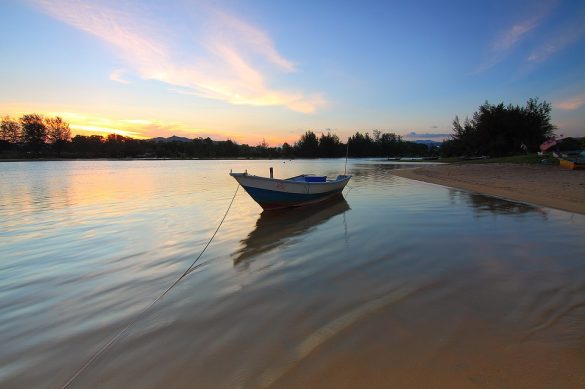 Whether you treat travel blogging as a hobby or the next big journey to embark upon in life, no one can deny the feat helps one dig out and reflect their deepest traits. The portrayal of all the places visited, all cuisines tasted and people met throughout the world is the most representative of an adventurer. But if you are willing to channel that into a travel blog, there is much more that meets the eye. Here are some pro-tips to get started with your blogging escapade.
1. Pursue a specific part of travel blogging:
There are many travel blogs out there gaining widespread trust and are deemed as reliable. But you need to do something that makes your blog stand out. It has to be specific and to the point. Because if you start with something precise, you can dedicate more time to making it detailed, polished and produce quality content regarding the specific field. For instance, finding good hotels and transport when you are travelling is one avenue a travel blogger can specialize in. This efficiency will increase possibilities of your site gaining more traction and ultimately, once you have established your worth, you can always discover certain other aspects of travel blogging and try your hand at them.
2. The content:
When you are communicating your experience with a wide range of audience, it is very important to maintain quality content, keep it fresh and easy to understand but also filled with detail so it caters to all needs. Absorb necessary knowledge, do your research, form the habit of writing and you should be able to create excellent content in no time! You could always check out websites like Nerd's eye view and Book passage to grasp a better understanding of how successful travel bloggers present content.
3. Aesthetics:
Be it through a catchy title or templates that are easy on the eye, a well organized and neat-looking blog is an instant "good first impression" on the readers. Make sure the navigation facilities throughout the site are smooth. The functionality of your website has to be maintained at all times. To make this easier, try out different platforms eg- Blogger, WordPress etc. and choose which you are more comfortable using. Visit some travel sites such as roadsandkingdoms.com and holidayme.com for inspiration and a good idea of how good design can make all the difference.
Use unconventional media, different unique ways of fostering and presenting information, use out-of-box frames to take a picture and so on. This will leave people awestruck and inspired and the more people will talk about it, the more discourse you will generate and wider your reader base. Have you ever read so many amazing possibilities in one line?
Lesson of the day, good first impressions matters!
4. Be persistent and skillful:
When someone subscribes to a blog, they usually do so because they feel the content can help them or benefit them continuously. So, you have to keep posting quality, relevant material consistently if you are to retain your readers. And that takes a lot of hard work, determination and persistence. So, be prepared.
Also, being a blogger can be equated with being a techy. You have to not only work on your writing skills but also be technologically proficient to handle times when your laptop will die on you or your site will stop working.
Good luck with your endeavors!