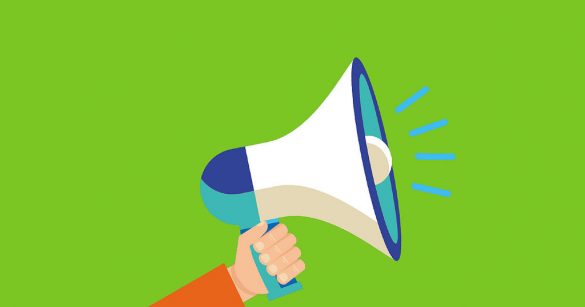 The barrier for entry into blogging has never been easier to jump over. If you have an idea, you can turn it into a blog.
And with the right approach, you can turn those commentaries into a source of personal and professional (that is to say, financial!) gain. The kicker, though, is that this process isn't necessarily easy. It's well-defined, well-structured, and transparent, but it's not so easy to make all the pieces work together.
That's where you're going to have to listen to the experts for cutting-edge advice, which changes almost on a weekly basis. The reason? Technology itself is ever-changing, particularly in the mobile realm, so the techniques and goals of the professional blogger will have to change along with it.
So much information is available that it can be difficult to be an expert about everything. (Face it: It's impossible.) That's why you need to find some sources of advice you trust, and keep returning to them if they keep you abreast of the trends as they happen.
Start With the Latest Sets of Overall Advice
If you want to know how to create a blog in the first place, you can go to certain types of websites with the expectation that: 1) they have your best interests in mind, and 2) they are absolutely up to date with the latest techniques.
Anything written more than two months ago may have evergreen value, but specific details in the writing could no longer hold true. So as you search for your launch tips, keep your search function set to give you results that are only from the absolutely most recent posts.
Reputable blogging resources update on a constant basis, so if you can find information that's dated as close to today as possible, that will be a good starting point.
Plan Around Your Keywords and Phrases
One of the biggest marketing distinctions between new-style blogs and old ones is bloggers currently have the tools to plan out keywords and phrases in advance. There are amazingly powerful online functions that allow you to search through phrases that people commonly type in, and then see what they do with the results they're given by the search engines.
By taking this information and reverse-engineering it, you can tweak your main message to a degree of specificity that has never been possible before in blogging activities. Worlds will open up to niche publishers when they employ this keyword planning technique, and marketing can be designed around these keywords in order to to form a cohesive advertising campaign that will get traffic moving your way.
Find Ways to Use Original Images
Google's current web crawlers are responsive to images as well. After scanning your site, they can tell whether you borrowed and slightly modified existing images, or created your own.
Websites that have original images with properly labeled files will get far more positive attention from search engines. That translates directly to a better bottom line for your blog. Even if it takes some extra time, equipment, or creativity, it pays off to learn how to make every one of your images unique.
Constantly Scan for New Techniques
One of the things that makes successful blogging a challenge is that it's not useful to let well enough alone. You have to keep pushing the envelope in order to maintain interest among your readers over time.
So if you constantly search through websites and blogs that are generally regarded as "the best," you can keep an eye out for techniques that they use in order to add value to your blog. Lists of award winners are great places to start your search.
Purchase Your Way Into Better Results
If you use a platform like WordPress, you have the advantage of being able to buy licenses from companies or individuals that have fantastic website additions that are already coded. For a nominal price, you can add incredible functionality with regard to audio, video, social embedding, and responsive designs, just to name a few!