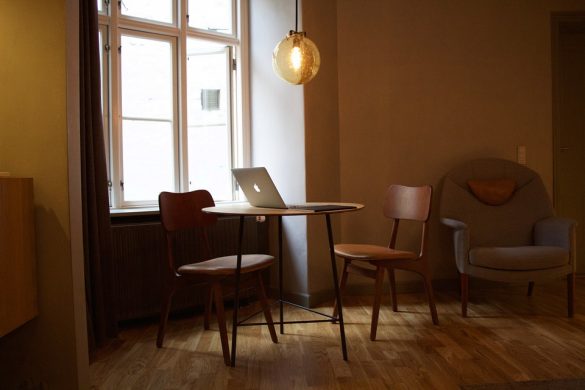 As you might be aware of, writing is one of the best ways to relieve stress. Any troubling thoughts and emotions can be spilled onto the page and provide an amazing cathartic release. But obviously, not all writing we do is simply for our own benefit.
Whether you're a journalist, freelance blogger, or copywriter, it might be your job to produce interesting and useful content, but there are parallels which run through any writing task. Keeping away from distractions, staying focused, quality control, or perhaps even a desire to do bigger and better things can all be achieved through a variety of online tools. Here are some that we've found to be the most useful.
Steering Clear of Diversions
A little harder when you're working in an office accompanied by others, but becoming distracted by social media or online shopping sites is something nearly every writer knows all too well. You might be thinking of ideas for your writing task, but find yourself browsing Facebook or perhaps looking at cheap clothing on Amazon, then suddenly nearly an hour as gone by and you've achieved nothing worthwhile.
A block in creativity is common, but when you're awake and full of energy, now's not the time to waste it by looking at your friend's holiday photos. Luckily, there is an answer. FocusMe has the means to temporarily block any website of your choosing, meaning you can admit to yourself which sites commonly interrupt you, and make sure that they can't be accessed for the time you're meant to be working.
Ambient Sounds
Your office colleagues chattering away; a neighbor doing some DIY; honking cars and roadworks outside… there are a million and one noises that prevent us from concentrating fully on our work. Blasting your favorite music is a great idea, but if you prefer something lighter and quieter, then Noisili is a great option. White noise helps to put your mind in a state of relaxation and productivity. Noisili is a free and easy to use sound app, which you can customize to your heart's content.
If you wish to feel like you're on a train with the slight hum of a ceiling fan and faint clinks of coffee cups, then you can. If you're dreaming of being in the middle of a forest, with nothing but the leaves rustling, fire crackling, and a river running in the distance, then go for it. If sounds can clear your mind and make you focus on one thing, then figuring out your own Noisily mix is a necessary port of call.
Check Your Punctuation, Spelling, and Grammar All at Once
Is or are? Travelling or traveling? Do I need a comma in this spot? When writing, there are so many English language speedbumps which threaten to slow down your writing process. But rather than stressing over them, simply write out your task to completion, then use Grammarly to find any errors within the text. The browser-based app will alert you to any mistakes (both US and UK English is available) and tell you how to correct them. Not only can you fix them in one fell swoop, but you can hopefully learn to avoid them in the future and save more time.
Taking the Next Step
This last option is more for the burgeoning bloggers out there. You may well be a talented writer and guest post on several websites, but an eagerness to possess your own blog may come over you one day. Getting the chance to write your own articles on whatever you choose is a very tempting proposition, however, what usually isn't tempting is the process of actually creating the website. For this, be sure to check out an option where you can use pre-made designed templates, so that the look and layout is complete and you only have to fill it up with your own photos and text. Regardless of whether your topic of interest is sports, art, or music, there will likely be a template to fit your vision.
So with all those online tools in mind, you're bound to have the best possible chance to stay distraction-free and produce the best writing you've done in a long time.