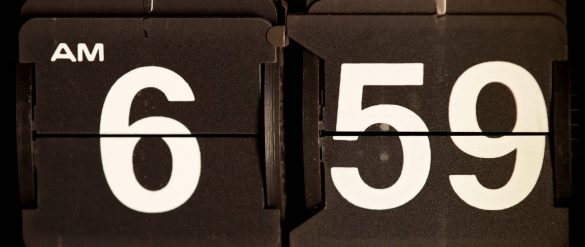 As bloggers, we all go through phases. Some weeks feel incredibly productive, while other weeks feel like we're trudging through mud. If you want to be a consistently productive blogger, then you need to understand how to have more of the former weeks.
Here are some helpful tips for being a productive blogger:
Eat a Solid Breakfast
This may seem like a trivial suggestion, but the importance of breakfast cannot be overstated. Famous writer Victor Hugo was a major proponent for eating a health breakfast. He always started his day off with two raw eggs and a cold cup of coffee…but don't worry, there are tastier options. The important thing is getting some protein and calories in your body so that you can focus.
A second benefit of eating a healthy breakfast first thing in the morning is that it adds some structure and discipline to your day. When you do the same thing every day, you suddenly become less resistant to your work.
Block Off Uninterrupted Time
As a writer, it's imperative that you have some time strictly dedicated to getting work done. Unfortunately, this is extremely difficult in the hyperconnected world we live in. If you don't make uninterrupted time a priority, it won't happen.
"Figure out the time of day you can naturally get in the zone and block off time to complete tasks that need extended focus," says Lynda Byrne, content and communications manager at Method. "Or, if you're really brave, declare one day a week as 'No Meetings Day' in your company and see if there is a lift in everyone's productivity."
Try unplugging during these uninterrupted time blocks. This means putting your phone on silent (and out of reach), logging out of your email account, and shutting down notifications on all of your devices. This is the only way to totally eliminate noise from the outside world.
Change Up Your Environment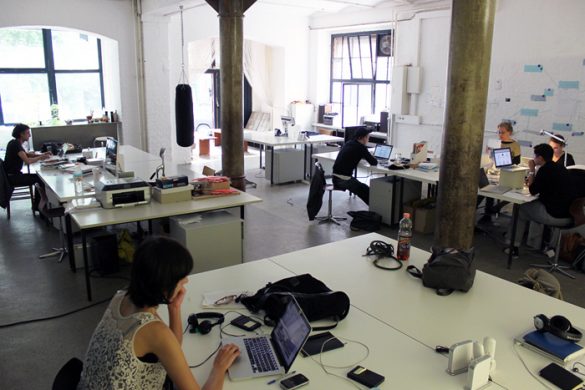 If you work in the same small office for 40 or 50 hours per week, it's possible that you're entrenching yourself in a rut. One way to enhance your creativity and become more productive is to switch up your environment. Change rooms in your home, switch up your office layout, go to the coffee shop down the street, or head to the park. A simple change in environment can help you break out of those dangerous ruts we all find ourselves in from time to time.
Listen to Peaceful Music
One helpful tip for instantly increasing productivity is to listen to music. Peaceful background music elevates your mood and allows you to enjoy your work more, thereby increasing output.
"It may be beneficial to listen to music you are familiar with if you need to intensely focus for a project," marketing expert Gregory Ciotti suggests. "The reason being is that new music is surprising; since you don't know what to expect, you are inclined to listen closely to see what comes next."
With a music streaming service like Spotify or Pandora, you can find favorite bands or even listen to predetermined playlists that are specifically designed for focusing. Take advantage of these resources.
Reclaim Your Productivity
One of the keys to being a successful blogger is having the ability to consistently produce quality content over and over again. Unlike book authors who may write for a year and then spend time meeting with publishers, marketing their novels, and going on book tours, bloggers are write nonstop. The only way to be productive is by implementing the right habits and procedures, so start with these hacks and figure out what works best for you.