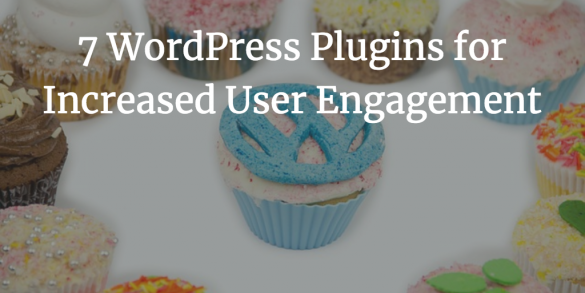 WordPress has evolved into so much more than a blogging platform. Once you have the users coming, engaging with them and leveraging the information they provide is a key part of any business proposition. Thanks to its plug-in nature, site owners can drop in a range of tools to gather more information on visitors and develop ways to use it to grow communities or increase revenue.
You can't expect users to visit your site every day, so they may miss a few posts or forget about you over time. To encourage them back to the site, or keep your site in mind, a weekly newsletter covering the top posts and other news is an invaluable tool. You can also use it to send offers and exclusive content that isn't on the site as a reward for their subscription.
The Newsletter plugin helps manage subscribers, produce letters and send emails, allowing users to monitor response rates and other metrics.
Of course, you'll need users' contact details in the first place and one of the simplest methods of achieving this is through the contact form. Be clever about how you attract them to fill in the form, offer free information, sign them up to a club or engage them through polls. Reassure users that their data won't be used for anything but newsletters and other relevant engagements.
123 ContactForm  does all this and allows you to add multilingual support, run third-party apps in the form and accept payments to encourage monetization.
With many stories popping up about threats to WordPress sites, some users may be concerned about visiting any pages running on the platform. One way to show your site is safe and protected is to run one of the many protection scanners on your installation.
McAfee scans sites for malware, viruses and other threats, with pro options for those running larger sites including secure payments. McAfee is owned by Intel and users will be reassured to see one of the biggest names in security protecting the sites they visit.
If a reader is interested in one subject, they are more likely to keep reading if they can see large, clear, links to similar content. Your site may have many similar posts and linking to them all manually can be a pain, with many internal links cluttering up the the text in your articles.
Related Posts creates an automatic visual list of links based on keywords, so if your post is about "fly fishing", using those keywords will provide a related list that visitors can eagerly click on.
Game systems like PlayStation encourage players to keep going by offering rewards and achievements. For those with a high volume site, plugins like BadgeOS can turn your site into a reward system with its own achievements.
Users can easily create badges and a series of rules that users need to follow or complete to earn them. Creating a game within your site, or driving loyalty and engagement through rewards will be a growing trend on sites and services, so get ahead of the crowd.
Many site articles can link to products that your business doesn't sell. Yet you can still monetize those links by using an Amazon Affiliate account. That and a simple plugin can place adverts for relevant products on your site, and encourage readers to buy, giving you a cut of the proceeds. This plugin uses Amazon shortcodes, so there's no stress in updating or adding offers to new pages, and the price information is always live, so visitors can see the latest offers.
Some websites rapidly grow beyond a humble blog into a fully-fledged community. All of a sudden the owner or operator can be flooded with work they weren't expecting. For those sites, a plugin like BuddyPress can help create groups, member boards, forums, profiles and enable messaging to help grow the group.