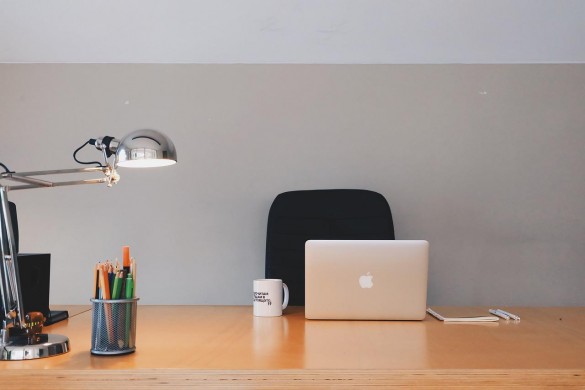 Planning a startup? The first challenge is to build a professional business website. The good news is anyone can now build a great-looking site without any web development knowledge. Today, businesses can take advantage of tools and platforms that will enable them to build a website quickly and cheaply.
However, you shouldn't mistake a DIY-style blog or portfolio site for a full-fledged business website. The functionality you can get when using services like Tumblr or Blogger.com is severely limited, and relying on such platforms to represent your business on the virtual world is indeed a mistake.
Don't worry; you don't need to spend thousands with a professional web design team to have a great site up and running. Without further ado, here are the things a cash-strapped startup needs to do:
Domain Registration and Hosting
Before you can start building your site, you need to register and host a domain. Your domain name is basically the address you type into the browser to access a particular site. To register a new domain name, you'll need the services of a domain registrar. Popular companies such as NameCheap, HostGator, and DreamHost often bundle domain registration and web hosting services in a single package.
Remember that no matter what service you choose, you'll still get full ownership of the domain name. You can register a domain for as little as $0.88 for a year with a company like NameCheap (for specific TLDs). However, you may want to use the .com TLD if you want to be easily recognised as an official brand. And for this, the cheapest option would be to use 1and1 domain registration, which costs only $0.99 for your first year.
However, there is a discrepancy lies in the performance and reliability of the hosting solution. A quality host costs more, but it is generally faster and more reliable than cheap hosting solutions.
Quality hosts are also more secure, have better uptime, and usually have better customer support.
As a startup, you need to build a site that prioritises user experience above all. This is why you shouldn't worry about spending a little more at first, especially if it will guarantee a much better site performance in the long run. If you really want to save, remember that Frugaa a coupon website offers discounts for web hosting solutions.
Once you have your domain registered and hosted, you should be able to access the control panel. This is a visual interface where you can manage your domain and access services such as emails and the installation of a Content Management System or CMS.
Choosing a Content Management System
A CMS makes it possible to build a website and provide content without writing a single line of code. It will give you access to the tools and visual editors that will help you build your site from scratch. For this part, the cheapest option is the one you can use for free – WordPress.
WordPress (not WordPress.com) is a free, open-source CMS that is both powerful and flexible enough for building just about any site you can think of. It is so popular that a lot of web hosts include an easy WordPress installation app from the control panel. Alternatively, you can manually install WordPress via FTP (not recommended for non-techies).
Customising Your Site
One of the biggest advantages of WordPress is the availability of themes that can instantly be applied to your website. Themes can instantly give your site a professional look. They also make it easier for you to customise other site elements such as the header, menus, and the homepage.
To look for themes, you need to login to your WordPress dashboard by adding 'wp-admin' to your domain. For example, if your site is www.yoursite.com, then you can access the WP dashboard by typing www.yoursite.com/wp-admin and supplying the right credentials. From there, you can start looking for themes by going to Appearance  Themes from the left sidebar.
There are countless beautiful themes available from the WordPress library. However, it's better to opt for cheap premium themes that will give your site a more refined look. There are plenty of sites that offer cheap WordPress themes for online businesses. Just remember to look for the one that already looks similar to the site you have in mind.
Conclusion
Setting up WordPress and applying a theme is only the beginning. The real work begins by choosing the plugins to add functionality to your site, or go the extra mile by learning a little bit of coding. You may also need the help of your digital marketing team to start promoting your website to a target audience. Good luck!