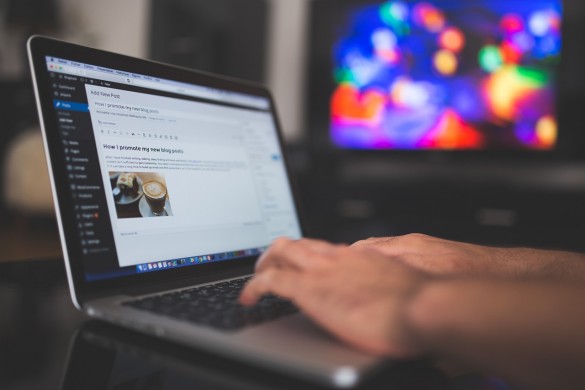 Almost 60 million blog posts are published every month on WordPress alone, so it is easy to get lost in the shuffle if you do not manage your blog the right way. While you may love your work, you have to admit that managing everything from article writing to uploading; from advertising to marketing and so forth can be too difficult to handle by yourself at times.
Moreover, People who multitask tend to be less proficient than those who focus on one task at a time – according to a University of Michigan study, multitasking decreases your efficiency by 20-40%. That is why you need to hire a team of people and distribute the tasks so you can finish more errands at the same time. Even though a lot of bloggers are against it, here are five reasons why outsourcing your blog is not such a bad idea after all.
1. You Will Be Consistent
Blogs that post once a day get up to 5 times more traffic than the ones that post on a weekly basis. Furthermore, once you amass more than 50 posts, your traffic increases by more than 50%, so posting more frequently will help you reach more people in a short span of time. You would probably like to be responsible for every last word that appears on your blog; however, as your blog continues to grow, there is simply not enough time to manage everything and keep pumping out effective material.
In addition to writing, your posts need to be uploaded to your blog and if you spend half an hour daily adding and optimizing pictures, that is an extra three and a half hours weekly that you could be spending doing other tasks. If you hire someone to write a few articles, and to optimize and upload your posts, you will be able to keep consistency and finish up all of the additional work that goes into running a successful blog.
2. Get More Research Done
I recently stumbled upon this article by Evan Britten on the six most commonly outsourced tasks. While some of the tasks like reservations and entertainment are irrelevant to bloggers, the one that sits at the top of the list, with more than 30% of requests is custom research. While quantity is very important to the success of your blog, producing quality content should be your top priority.
That being said, we all know that writing excellent material can be awfully time-consuming, and partially because it involves a lot of research. Therefore, all you need to do is come up with a topic; hire an outsourced worker do the hard work for you and write an outstanding article from your own perspective.
3. Improve Your Design
These days, you have to compete with literally hundreds and thousands of other blogs to gain the people's attention, so having an eye-catching, welcoming design is essential. In fact, the design of your blog is more important than you think it is; according to research done by the Psychology Department of Sheffield University, first impressions are 94% design-related.
While there are thousands and thousands of templates available online, it is wise to have a custom design, and if you are not a web designer, this is probably one thing that you must outsource. Instead of wasting countless hours on installing and customizing all of the WordPress plugins you need, you should spend a couple hundred dollars and hire a part-time designer to create a unique design for you.
4. Find Proper SEO Management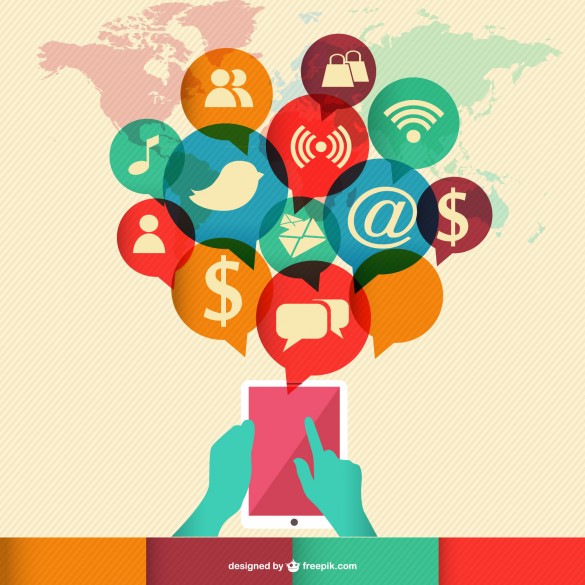 While paid ads are certainly not useless, you should know that around 70% of people ignore the ads and focus on organic search results. So naturally, you want to concentrate on SEO, but the problem is, the more time you dedicate to it, the more time it takes to manage it. While most of the people in the blogosphere understand how it works, search engine optimization is a full-time job in itself, and if you are not an expert in this field, it can be hard to deal with.
With SEO, you have two options – if you have no knowledge about the subject, you can hire an agency to make sure that you rank on the first page; or if you know how to implement the most crucial strategies, you can hire someone and train them how to do it. To be honest, search engine optimization is not something a blogger should waste much time on, so you must find a good staff to come up with a strategy and implement it for you.
5. Get More Things Done Overall
In the same way people like to write their own posts, most of the people like to interact with their followers on social media personally. This makes sense -your blog is your brand, and you must make sure to connect with your audience on a personal level. A C&C study found that more than 50% of people who follow and interact with brands on social media are more loyal to them. With outsourcing, you will have more enough time to promote your material on Facebook and Twitter, and build a loyal fan base for your blog.
Furthermore, you could hire a couple of people to generate enough content for a month or so, and take that time to write an eBook, which in turn, you could publish on your blog in April (The National Blog Book Month). On the other hand, Google gets over 50 billion searches from mobile devices every month, so you could use that time to optimize your blog for mobile or even create and launch your own mobile application. Creating an app has never been easier, with mobile app makers, such as Bizness Apps, so you promote yourself and attract more followers with little to no work.
Conclusion
Outsourcing will help you focus only on the important things, such writing excellent articles and creating valuable content for your followers overall. Only then, you will be able to monetize your efforts and achieve the level of success you desire. Someday, you can even take yourself out of the equation entirely, and then let the team of experienced freelancers run your blog – of course, that is up to you.
This post was written by Nate M. Vickery, a business consultant from Sydney, Australia. He has a degree in marketing and almost a decade of experience in company management through latest technology trends. Nate is Editor-in-Chief at Bizzmarkblog.com. You can follow Nate on Twitter at @NateMVickery.