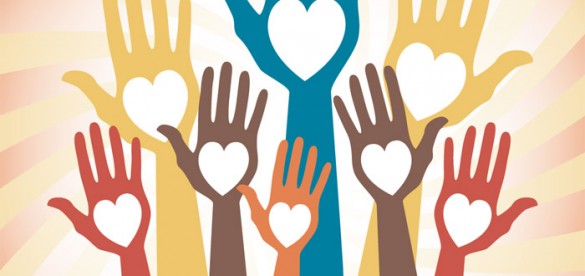 Blogging can have a powerful effect on the readers, especially when it's on a well-established platform that has a heavy following. That's what makes blogging so effective for getting the word out about a specific cause.
If you're interested in raising money for charity, you can use your blog to get thousands on board. The key to promoting your cause through blogging lies in developing a sizable audience first.
You can't hope to raise money for a charity if you don't have enough followers to contribute. If your blog lacks a wide audience, below are a few things you can do to improve that:
Interact on Social Media: It's not enough simply to upload your new content online. You also need to compose a short blurb about the content to get people interested, seek interaction by allowing comments, reply to comments, host giveaways and sweepstakes, promote shares, and interact in other ways to increase your readership.
Use Word of Mouth: Not all marketing has to take place online. Tell all your friends and family about your blog in person to boost your numbers. Eighty-four percent of consumers say they either completely or somewhat trust recommendations from family, colleagues, and friends; that percentage can boost your blog following significantly.
Deliver Excellent Content: Look at improving your blog content to make it more buzzworthy and attract a more devoted following. The more timely, relevant, valuable, and catchy your content is, the more people you'll bring into your reading circle.
Once you've gotten the numbers you're aiming for, you'll be ready to promote a cause through your blog. To increase your chances of success even more, here are a few things you should do.
1. Write on Relevant Topics
When people read blogs, they aren't expecting to be streamlined with promotions for a cause. They're looking for information.
Keep your topics fresh and relevant in order to avoid over-promoting the subject. The general rule of thumb is to provide 90 percent information and entertaining content and just 10 percent that's promotional. That way, you can ensure the value of your blog posts survives, even through a promotion.
2. Include Personality
Don't be afraid to be yourself. You're not writing blog posts to improve your search engine rankings but to get people involved, so you should sound like a human being, not a keyword bot. Include a little personality in your informational posts, and use language that will appeal to your target audience rather than to robots.
3. Choose the Optimum Length
Attention spans are getting ever shorter, particularly when it comes to money-raising ventures. Readers want a little background on the story, but they also want to get to the point swiftly.
Nonprofit promoting posts should generally be a little shorter than average. As a general rule of thumb, keep them between 400 and 800 words to get to the point quickly without losing your readers through over-promotion.
4. Strengthen Words with Images
Relevant images and other visuals are best for attracting attention and enhancing the words you've written. Research shows that the brain processes images 60,000 times faster than it processes text, so the image might be able to convey your message more quickly and effectively than your words by themselves.
5. Make Sharing Easy
The majority of readers are willing to share blog content if it's not difficult to do so. Make it easy by enabling sharing buttons on the page. That way, they can share with one click and spread the good word about your charitable cause across the web.