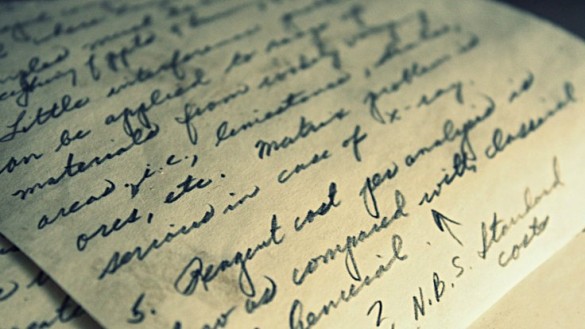 You'll notice it quite plainly. There are sentences you want to read and ones that bore you to tears. There are sentences that hook you and yank your attention to the surface for a gutting and fish-fry, and sentences that manage to turn even the most exciting subject into an uninteresting drone.
If you want to achieve a literary style, you must pack your sentences with people, places, objects, and actions. The key here is imagery—and it's a key that unlocks more doors than you might think.
In fact, imagery as simple as a key unlocking a door is usually enough to hold a reader's attention.
Taking your reader on a journey
Think of it this way: how long would you watch a movie with no visuals? No characters, no set pieces—nothing but narration. You'd probably begin to zone out within a few minutes, even if you tried your hardest to pay attention.
And that's the fabled "secret" of writing well, especially in the fields of essay writing, nonfiction writing, and literary writing. It isn't about using long words or cramming fancy flourishes in places where they don't belong. It's simply a matter of keeping your reader engaged on a journey they won't regret embarking upon.
Winning the battle against clutter
But it isn't enough to keep your sentences lively and full of visual impact. You've also got to tangle with every writer's worst enemy: clutter. Have a look at what author William Zinsser had to say about clutter in his classic 1976 book On Writing Well.
"Clutter is the disease of American writing," Zinsser says. "We are a society strangling in unnecessary words, circular constructions, pompous frills and meaningless jargon."
Zinsser goes on to highlight some common over-complications in American English:
"Who can understand the clotted language of everyday American commerce: the memo, the corporation report, the business letter, the notice from the bank explaining its latest "simplified" statement? What member of an insurance or medical plan can decipher the brochure explaining his costs and benefits? What father or mother can put together a child's toy from the instructions on the box? Our national tendency is to inflate and thereby sound important. The airline pilot who announces that he is presently anticipating experiencing considerable precipitation wouldn't think of saying it may rain. The sentence is too simple—there must be something wrong with it."
He then explains the simple, yet effective solution:
"But the secret of good writing is to strip every sentence to its cleanest components. Every word that serves no function, every long word that could be a short word, every adverb that carries the same meaning that's already in the verb, every passive construction that leaves the reader unsure of who is doing what—these are the thousand and one adulterants that weaken the strength of a sentence."
Zinsser couldn't be more correct. Clutter obscures your imagery, muddles your message, and initiates the "scan read" mode in readers almost immediately. Literary writing must be clear, concise, and flow naturally—only once you have accomplished this can you add flourishes and pomp to taste.
Making it personal
Beyond visuals and simplicity, the most important aspect of achieving a nonfiction literary style is imbuing your writing with emotion, personal experiences, and unique ways of looking at and thinking about things. Writing is, first and foremost, a craft—but it's also an art, and as such there are few right or wrong answers when it comes to what you put down on paper (or a word processor).