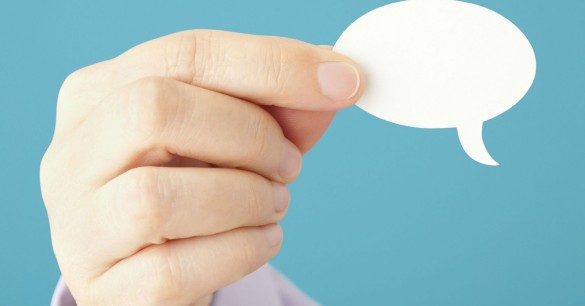 As early as 2014, sites have made headlines by beginning to phase out blog comments. News writers, travel bloggers, technical writers, and editors around the internet rejoiced at this decision. After all, what writer hasn't dealt with an absurd argument in the comment section of his or her piece? Disabling comments meant avoiding nasty interactions or getting rid of the lengthy process of approving blog comments before posting them.
After a year of this strategy, it seems that comment disabling sites were on to something. None of the seven major sites who made waves by choosing to disable comments towards the end of 2015 wanted discussion on their news pieces or blog posts to go away. They simply wanted to move the discussion to a different arena: social media sites. Likes, favorites, hearts, and stars are replacing up arrows and anonymous rants that can often be found in many onsite comment sections, and for good reason.
"Much of the well-informed and articulate discussion around news, as well as criticism or praise for stories, has moved to social media and online forums. Those communities offer vibrant conversation and, importantly, are self-policed by participants to keep on the fringes those who would abuse the privilege of commenting," said Reuters when they announced their decision to disable comments on news stories.
Even for blogs and news sites that haven't disabled their comments sections, comments seem to be moving to social media anyways. When someone chooses to leave a comment, they almost always do it on the platform they first saw the article, whether that platform is Facebook, LinkedIn, Twitter, or another source.
We're seeing this switch for a number of reasons. First, blog comments seem like more of a desktop experience, which is increasingly becoming a thing of the past, as more and more people are reading articles from mobile devices. According to one study, time spent engaging with digital media on mobile devices in the US is now significantly higher at 51 percent, compared to 42 percent of time on desktop sites.
Similarly, audiences are sharing media as differently as they are accessing it. Gone are the days when articles were shared primarily through direct emails to friends and family. Instead, users are posting material they find interesting within their own networks on sites like Facebook and Twitter.
In response, social media sites are ramping up their features to allow users to react to and comment on shared articles in more meaningful ways. For example, Facebook recently expanded the range of feedback users can provide for content on the site with its new Facebook Reactions feature. Twitter allows users to retweet an article with their own commentary. Some sites even allow direct annotation or will highlight quotes that have been tweeted frequently.
Even for staunch supporters of onsite blog comments, this shift is not a bad thing. Sure, Facebook and Twitter have their own share of ranters and ragers, but nothing seems to compare to the negativity that often spreads in onsite blog or news comment sections. Moving away from this kind of negativity is extremely important, since awful commenters can negatively influence a reader's comprehension. That's right, a healthy dose of negative comments on your blog's latest post can actually influence the way readers are comprehending it. No one wants that.
But those who do lament the loss of onsite comment sections are few and far between. Most internet users tend to share, comment, and opine within their own networks anyways, and the few who frequent blog comment sections to engage seriously are turned off my negative and insulting comments.
As for the majority who want to see even fewer comments on blogs across the internet, there's always Shut Up, a comment-disabling extension for Chrome. For website owners who run their own websites through WordPress, comments can be easily disabled across the board with a simple plugin. In the meantime, everyone should make sure their social sharing strategy is on point before the internet evolves again.