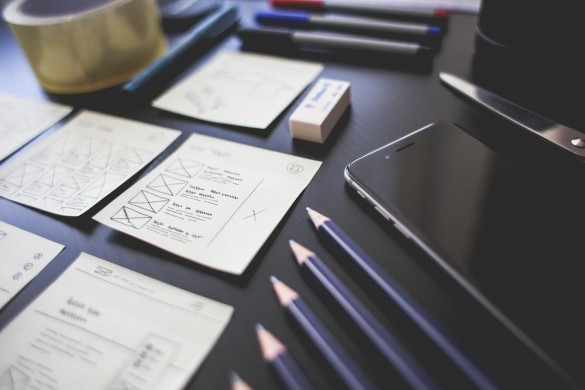 So you want to launch your own blog, but you have never heard of HTML5 and to you CSS sounds like it could be painted on the side of a ship. In theory, you could teach yourself web design and make your own blog, but that takes time and resources you likely don't want to devote to learning an entirely new skill.
Realistically then, you are faced with two options: use a website builder or hire a web designer. But how do you know which one to use? They each have pros and cons and are appropriate for certain scenarios. The following guide will try to answer that question by analyzing each option and discussing the situations that suit them best.
Concerning Website Builders
If you are a newcomer to web design, a website builder is a miracle tool. Website builders require no design knowledge and instead work primarily using a drag and drop mechanic. Users pick from a number of different blank canvases and drag content into parts of it. Voila! A blog is born.
The beauty of website builders is that people of all ages can use it. It's an intuitive tool and doesn't require any technical skill. There is no coding, no domain name registration, and no FTP handling. All of these technical elements and details are handled by the website builder. Moreover, most website builders have in-house features and support, often employing a team of people that are on standby to answer user questions.
There are many different website builders out there. Some of the top ones include Wix and Squarespace. The variety of options means that users can browse through different builders' features and templates until they find what they are looking for.
However, there are issues with website builders that make them less than perfect. For one thing, the convenience of the website builder hosting your blog becomes an issue if you ever wish to transfer your blog to a different host in the future. Often, website builders don't let you migrate it to a new host, or if they do, specific elements of your blog that are native to that website builder will be removed upon transfer.
The other problem with website builders is one of redundancy. These builders have limited templates and features, and in the long run, these limits may constrain your site, and as a result, your audience.
Concerning Web Designers
Web designers eliminate pretty much every problem that comes with website builders. Transferring your blog to a new server host? That's no issue if you've hired a web designer because you will already have your own hosting account and will be able to transfer your blog without any loss.
Working with a web designer will also reduce questions of redundancy for you and your blog (assuming the web designer is talented and more than a one-trick pony). Rather than sticking to elements that you can drag and drop into the canvas for your site, web designers can create features that are otherwise difficult to add to a blog. These include things like more complicated page navigation, user polls, image sliders, search functions, and micro-animations.
While web designers are great for creating a customized blog that stands outs from the pack, there are negative sides to hiring a web designer as well.
On one hand, a web designer requires a considerably higher cost up-front than a website builder does. Building a website is expensive, and even if you want a small blog with basic features, the price will likely be in the thousands of dollars.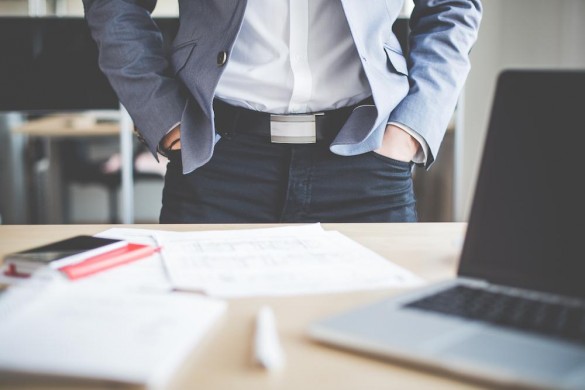 Credit: Image courtesy of PicJumbo
Compared to the website builder's monthly fee, ranging from $5 to $25 depending on the features and support you want, hiring a web designer suddenly seems more expensive. Yet this figure needs to be couched in greater context to be understood. Yes, a website builder is cheaper, but not by the margin you may think.
On top of the monthly subscription, you often have to pay additional fees for add-ons and features that aren't native to the website builder, and in the long run, these monthly fees will begin to add up and become comparable to the initially higher price of hiring a web designer. Plus, if you ever want to change your host server, you will have to pay more to get that done.
The last consideration with hiring a web designer is that you'll want to hire a good one, but where do you find one, especially if you don't have any expertise in the field to determine the skill of your applicants?
Luckily, there are resources out there that can help you, such as hiring guides and web designer interview questions that can get you started. If you don't have any experience with web design though, your best bet is to find someone through your own network that has been vetted by someone you know. If you can't find a web designer through your own network, a good option is to consider hiring vetted marketplaces like Toptal Designers, Folyo, Crew, Envato, Dreamlance and others who screen and vet their designers for technical and communication skills, so you don't have to.
The key to hiring a web designer is to not hire based on price, instead focusing on skill, adaptability, communication, and overall fit for the team. Without those elements, you won't hire the right web designer and may be disappointed by the results you get. A lot of people claim to be skilled web designers, but many aren't. To ensure you're getting a good web designer, the hiring process must be given time and resources to be successful.
Final Thoughts
Website builders are great for small blog needs that are constrained by an also small budget. In many ways, it can be a good idea to start with a web builder regardless of your website needs. Granted, this takes time, but trying a website builder means you have complete control over the design of your blog. Even if the website doesn't work, then you will have a better idea of the design you want for your website and the constraints and limitations of web design today.
At the end of the day, a website builder is about conventional design, and a web designer is about customization. Not all blogs need the customization that a web designer provides, so think about the kind of site you are building and whether you need that extra bit of freedom. If you don't need extra features and can function well with conventional design elements maybe a website builder is the right choice for you.
But if you see your blog changing over time, with a growing business and a growing audience, maybe you should invest in a web designer early and save money and future trouble by going with the more adaptable and customizable option of hiring a web designer first.
Credit: Image courtesy of PicJumbo