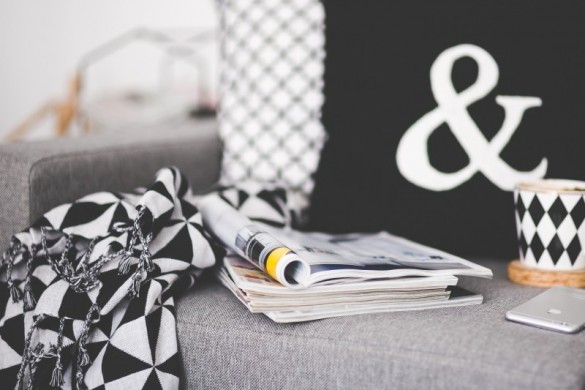 If you've been living at the same place for a few years, it's really easy to get bored of it. When you get home from work, you walk into the same thing every single day: your bedroom is way too close to the kitchen, the carpet is old and smelly or maybe your home was just designed for a totally different decade in mind (we can see your terrible wallpaper from here). But following some great home improvement, DIY, interior design and space management blogs can give you the inspiration you need to help you turn your home into a place you'll actually want to come home to!
It's Great to be Home: Adventures of a Serial Home Improver

Ever wanted to flip a house? It seems like a really intense and stressful process, and if you don't have the guts to jump out and start flipping houses (yet), it's fun to live vicariously through other people who have some experience with it. The blog "It's Great to be Home" is one of the best blogs to follow for vicarious house flipping! This blog includes design tips as well as home renovation ideas, complete with some really great images! Every blog post is really thorough, and if you're looking to add a bit of flash to your home, start here! The blog even has outbound links to the things mentioned in the blog embedded, so you can get the exact same look for yourself and your own space!
Library of Design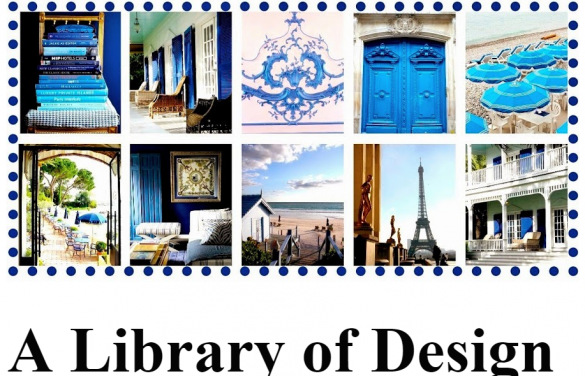 Janelle McCullough's "Library of Design" is another extremely visual blog, but this one makes great strides to try to give you the context surrounding the home design you're seeing. "Library of Design" definitely isn't your typical DIY blog, but it's a great place for design inspiration. This blog does a little bit of everything, from listing great homes for sale to picking out the best bed and breakfast spots in the world. While your backyard may not look exactly like Kew Gardens, it's awesome to see how these beautiful homes and grounds use space and light to accentuate some of their classic and timeless features.
My Scandinavian Home

Niki Brantmark's "My Scandinavian Home" is everything we love about Scandinavia. When you look at some of the great designs on this blog, you'll definitely be tempted to put your home on the market today! But wait! You can get these awesome styles right where you are! In keeping with typical Swedish design sensibilities, "My Scandinavian Home" features rooms with very clean sightlines, rooms that are painted lightly and seem to be bathed in perpetual sunlight. It's minimalism with soul, and if you've been dying to introduce a minimalist sensibility to your own space, start with Brantmark's blog. (Warning: for better or worse, you'll probably end up at your local IKEA.)
DesignTripper

I can't tell you how much I love "DesignTripper." It's one of those great blogs that somehow manages to encapsulate its purpose perfectly in its title. As the title suggests, "Design Tripper" is about showing off unique designs from around the world. As the blogger travels from place to place, she makes it a point to document the regional-specific qualities of the room's design. If you've ever wondered about the interior design of an everyday place in Mozambique, Tasmania or Argentina, this blog is a must-read for you. Make your home a bit of a global touch!
Apartment Therapy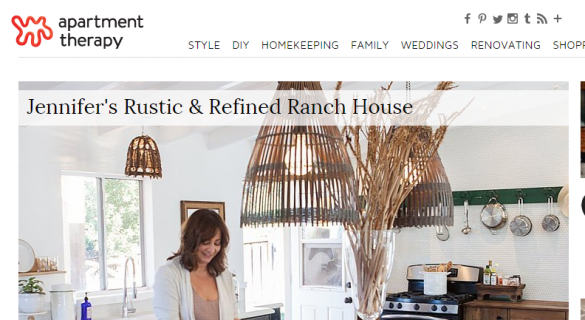 What can be said about "Apartment Therapy" that hasn't already been said of sliced bread? If you're living in an apartment (and thus forced to live in a relatively cramped space), you need some therapy… apartment therapy. This blog covers everything from DIY to interior design to how to live in small spaces. This is a great blog, even if you live in a house of your own! When you take the ideas presented here and apply them to a bigger space, you'll see that you get much more out of your space, and you'll enjoy it a lot more.
While each of these blogs is great in its own way, regularly reading a collection of home blogs is the best way to get a lot of inspiration for you own home! Which home blogs or DIY blogs do you subscribe to? Let us know in the comments below.