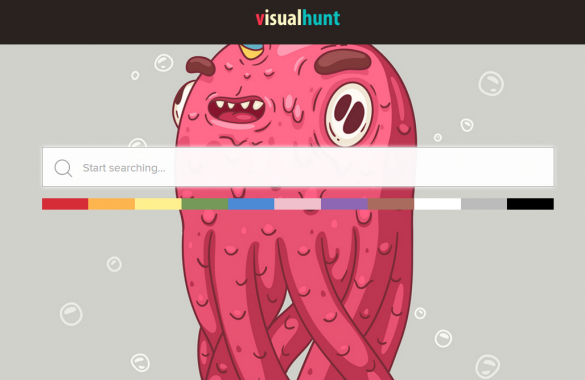 When people first start off blogging, one of the early questions is a simple one: "Where do I get photos?" For bloggers, old and new, choosing photo is really a dicey proposition. There are a lot of difference licenses for photographs, and unless you have a law degree, it's a little tough to parse out exactly when it's okay to use certain images and when it's illegal. It goes without saying, blogs without images fail, so what's an aspiring blogger to do?
Trying to find great images that you can use without fear or guilt is definitely a tall order, and it's enough of a problem for many wannabe bloggers that they walk away from the genre. Before you throw in the towel, there are a few options that can make finding a great photo a little easier.
Well, you could always go out and drop a few thousand dollars on a decent digital camera so that you can snap your own shots… or you can use Visual Hunt to find great images that are totally legal for you to use.
But what's Visual Hunt?
Visual Hunt is a fantastic website that brings a huge collection of great Creative Commons photos together. Sure, there are other websites that do something similar, but most don't have Visual Hunt's massive library and, I would argue, none can match Visual Hunt's ease-of-use.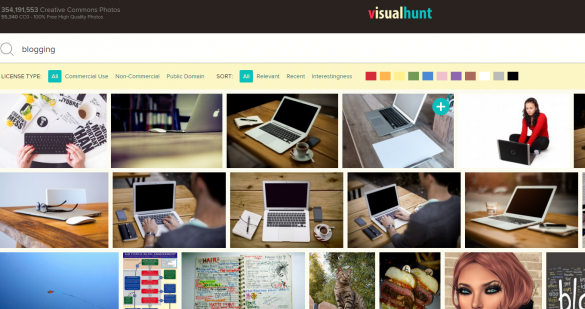 With over 354 million free stock photos for bloggers, Visual Hunt's catalogue is enormous. It pulls Creative Commons images from all over the web and puts them in an easily accessible, user-friendly interface. The photos are all tagged by category or genre, ("Nature," "Animals," "Computers," etc.), making it easy to quickly sort through and find just the image you're looking for to top off that new blog you're working on.
I know what you're thinking: What's the catch?
But there's no catch.
If there was a limited supply of images, if the images were poor quality or if the images were super tiny, there would be every reason to easily dismiss Visual Hunt as a good idea but a poor product. But this website features truly quality images. Most photos range from Small (around 300 x 200) to 3 Extra Large (around 5000 x 3000).
Once you've chosen the perfect image (or ten) for your blog, all you have to do is click on it and decide what size you want. From there, you have the option to download the photo or simply embed it in your blog. Like Getty Images, Visual Hunt gives you the HTML code you need to quickly and easily embed the image in your blog post. For photos with Creative Commons license, they are free to use, and no attribution is required, but Visual Hunt gives you the option to copy and paste a bit of code that shows where you got the photo.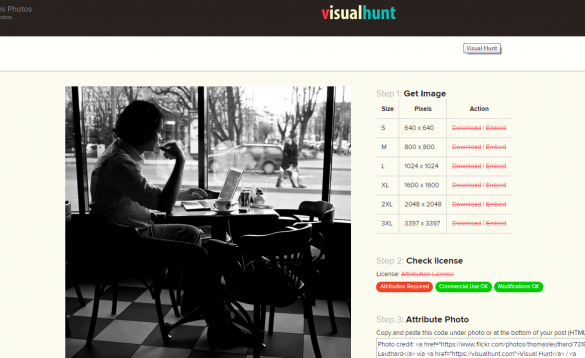 Too easy, right?
Though there are tons of images all over the web that are totally okay for anyone to use for any reason, it's hard to tell which ones are okay to use and which one aren't. Using a service like Visual Hunt takes the guesswork out of choosing an image. Their library is big enough that you're not looking at the same photos over and over again, but it's small enough that the Visual Hunt team has combed through it and tagged them appropriately. What Visual Hunt has done, in terms of creating this website, is nothing short of astounding. So before you start that next big blog post, take some time to familiarize yourself with Visual Hunt – you'll almost certainty find a treasure trove of great images waiting for you.
Make sure you are using legal and quality images in your next blog post with Visual Hunt.