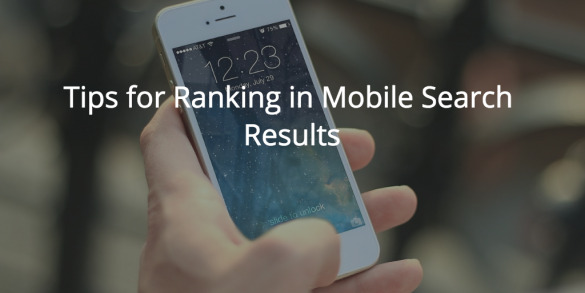 After Google announced the rollout of their mobile-friendly algorithm update, codenamed Mobilegeddon, back in April, more and more companies have redesigned their websites to be mobile responsive.
Unfortunately, most businesses focus on optimising their desktop content only, paying little or no attention to how mobile content ranks. If you want your website to rank high in mobile search results, making sure your content is properly optimised is paramount.
In May 2015, Google publicly reported that more Google searches take place on mobile devices than on computers, with mobile searches exceeding desktop searches worldwide. In other words, marketers should start implementing a separate strategy to help their website rank for mobile search.
What does this mean in practical terms? Outlined below are the three elements that impact the mobile friendliness of a website and how marketers can boost mobile search rankings using them.
Tips for Ranking in Mobile Search Results
Technical Components
Every website should have a flawless structure and performance to ensure that it ranks high in mobile searches. Addressing technical issues early on will make your site mobile-friendly, and dramatically boost its rankings:
1. Site Speed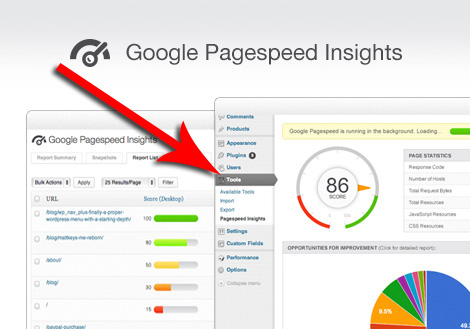 A new report by Search Metrics indicates that the 10 highest-ranking websites take just 1.10 seconds to load. Yes — just 1.10 seconds. When browsing the Internet from their mobile devices, users expect sites to load quickly — and those that don't are pushed to page two of search results and beyond.
Don't know if your website loads fast enough? Use Google's PageSpeed Insights tool to test loading speed.
2. Keywords in Domain Name
It's common for companies to choose keyword-rich domain names just for the sake of ranking higher in search engines. As of 2012, the positive impact of keywords in domains has fallen significantly, decreasing their incidence in mobile SERPs. That's why your company should focus on branding, not on keywords, if you want to rank high in mobile search.
3. Flash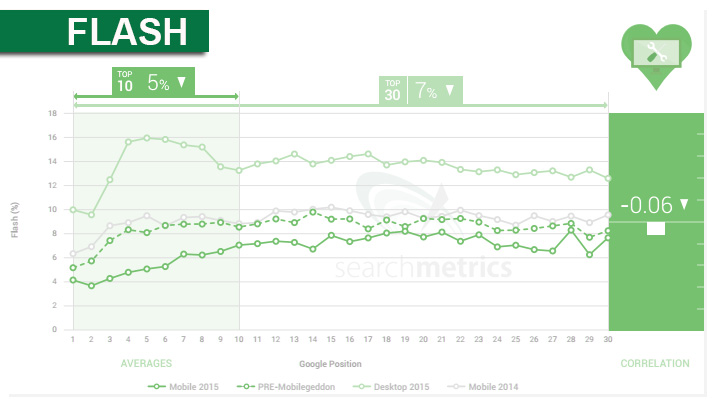 The use of Flash has become rather unpopular as compared to the previous year. Since content may not display correctly on mobile devices due to their small screens, it's recommended that you avoid using Flash altogether. According to Digital Search Group London, replacing Flash with HTML5 is the most effective to way keep content interactive without any technical issues.
Content
You've heard it already — content is king, and rightly so. Not only does it increase organic traffic, but it also drives higher rankings for your website. If you want your pages of content to show up high in mobile SERPs, make sure to keep an eye on the following elements:
1. Keywords in Body
Statistics show that the number of keywords within mobile content rose from 2.7 in 2014 to 5.48 in 2015, which is nearly half of the number used in desktop results. Keep this number somewhere between the two values to make the best of both worlds, and dominate search rankings on both desktop and mobile devices.
2. Word Count
The average word count of mobile results is just 868 words, while the word count for desktop results is 1,285. The secret to deciding how many words you should write? Make sure it's shorter than desktop content so users won't have to scroll infinitely, but long enough to deliver value and answer their initial query.
3. Flesch Readability
Ever heard of Flesch–Kincaid readability tests? If not, then it's time to get familiar with them, as readability level seems to play a big role in how your content ranks. Interestingly, top-ranking mobile results use a slightly more complex language than desktop pages, which lowers their readability level quite a lot. The standard Flesch readability level of your content should fall close to the mid-70s range. Anything higher than that, and your pages will sound childish; anything lower than that, and users will have to decipher what you're trying to say — and you want to avoid that at all costs!
User Experience
When a user arrives on your website, they expect to see a friendly interface that's easy to navigate. We're exploring some of the most important mobile ranking factors for user experience below:
1. Internal Links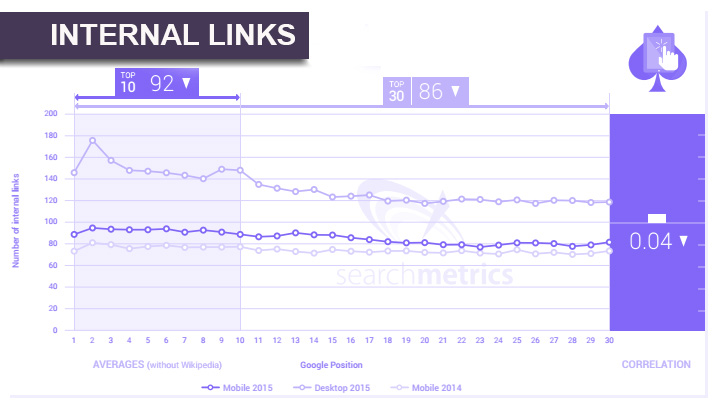 Mobile content contains significantly fewer links as compared to desktop content. Marketers should make sure to never place links too close to each other, or they'll be difficult to click. Digital Search Group, a top SEO company in London, advises to use images meaningfully and position them in a way that makes navigation easy.
2. Images
Did you know that top-ranking mobile results contain fewer than four (yes, four!) images per page? That's less than half of desktop results, which contain an average of nine images per page. Instead of stuffing your website with images, use them sparingly, and make sure they're SEO-friendly. Optimise alt texts, file names, and keep file size reasonable to facilitate quick loading speed.
Keep in mind that, while the above elements will help your site rank high in mobile search, social signals almost always correlate with higher rankings. High-ranking content will always have a greater number of social shares, and receive more engagement as well. Ensure your social presence is strong to get your pages ranked higher in mobile SERPs — and get the help of a reliable digital marketing agency if you're not SEO-savvy.
About the author:
Louise Cruise has been in the web development industry for more than 5 years. She has worked with different web development companies giving her enough experience to create websites that match her clients' business needs and preferences. Louise Cruise is also part of the content management team at Media Buzzer. By being part of the team, she has discovered her passion for writing informative articles of various niches.