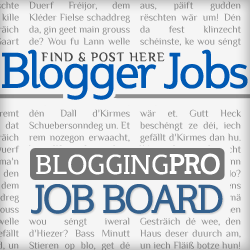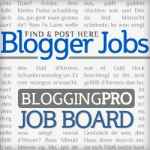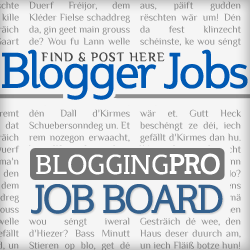 Good Monday morning to you all.
Here are the job board highlights from which you can choose the best jobs to apply for. Have a great week ahead!
Yoffie Life seeks an experienced freelance copy editor for 10-15 short health and wellness articles (400 words/article) and miscellaneous promotional copy every week.
Details:
Long-term, flexible, and consistent work — 5-10 hours per week
Work remotely

Writer/ Researcher positions available for stealth mode project. Massinvestor, Inc. (www.massinvestor.com), a leading publisher of Venture Capital Databases, is looking for candidates with an interest in business and finance to help us launch an exciting new product in 2016. These are "virtual," freelance positions, meaning you will be able to work from wherever you want, whenever you want.
A freelance blogger at multiple Apple and technology related sites is looking for an assistant to help with articles.
The candidate:
Should have an iPad or Android tablet (or be very good at researching online)
Should have experience in writing for online publications before
Should have perfect knowledge in English Grammar and spelling
Should have knowledge of SEO
Preferably have an Apple TV and a Mac too, but it is not necessary
Primer is a men's lifestyle magazine that focuses on affordable style. They have over 20,000 subscribers and receive several million pageviews per month. They're currently seeking talented contributors to write about all aspects of men's style: Fit, basic principles, how-to's, looks, and everything in between. Pieces are generally 1000-1500 words.
We are looking for writers and bloggers who publish on sites in the following niches that have an Alexa rank of 1 – 100,000:
News and politics
Technology
Business
Eco & green