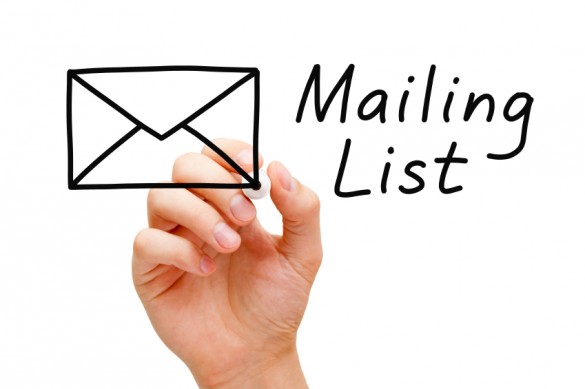 Editor's note: This post was written by Francois Bondiguel, who works for Vend, a point-of-sale, inventory, and customer loyalty software that helps over 12,000 retailers manage and grow their business. Connect with Francois on Google+ and LinkedIn.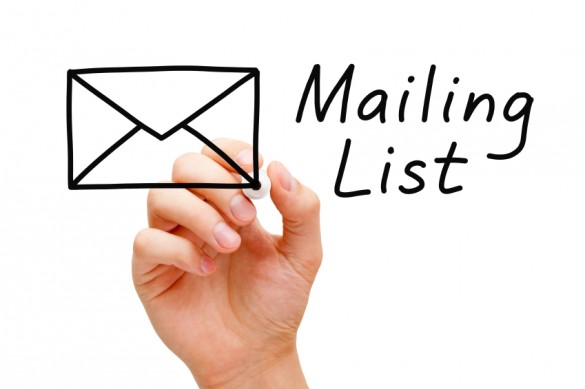 Email marketing hasn't changed since 2005 – not in principle. You craft a message you think your audience will love, you affix an attention-grabbing headline, and then you wait, and wait, and wait some more.
The basic problem with this approach is that, while it's faster than waiting for snail-mail, it can still be slow-going. But, that might all be changing now with Google's updates to its Gmail service.
Gmail's New Feature
Google made a subtle, but important, change to the way it delivers emails. Photos that are synced from your Google Plus profile will now appear inside Gmail, but there are a few caveats to be noted. The change to how emails display isn't entirely new, but the way it's being implemented is.
One of the first things you learn when reading about how to start a retail business is that email is your best friend when it comes to nurturing leads. If you're using Gmail, you can use your Google + profile to subtly advertise your products and services without ever talking about them directly in the email. How clever, right?
The tabs feature is in a test phase right now, and it includes 5 of them – "Primary," "Promotions," "Social," "Updates," and "Forums." The tabs automatically sort incoming emails, sort of like how filters used to work. If you never used filters or tags before, then you used to get all your emails lumped into one huge pile of messiness. Yuck.
Some people believe that this would put the nail in the coffin of email marketing. The truth is that promotional material now gets its own section and, believe it or not, some people really like reading it (or, at least, scanning it before deleting it).
But, and here is the cool thing, you can now take advantage of inserted images within those emails so users can be "wowed" by them and (hopefully) open and read your email.
The functionality doesn't just apply to images though. This will also show posts in the sidebar of emails within Gmail. The catch, as it were, is that this only works with brand pages. So, if you've been dawdling on that, here's your chance to get your page up to snuff.
Start Using Google Plus Again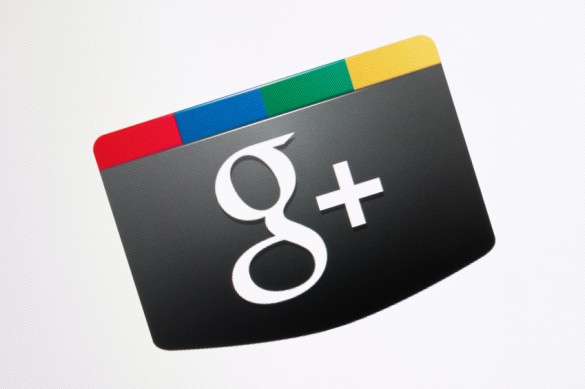 If you're not using Google Plus because you think it's lame, try using it now. That's right, send your blog posts here to live, start posting images, and try to interact with people via this social networking medium. It may not be as popular as Facebook (depending on who you talk to), but Google has some secret sauce, and connectivity that other social brands just don't have.
Google can (if it wants to) link all of its properties together in interesting ways, aggregating data across its properties. Most people typically use at least one thing Google offers, whether it's search, Gmail, Google Drive, or something else. Now, you have an "in" with those people.
Link Your G+ Page To Your Website
You have to link your Google+ page to your website for this to work. And, the website has to have the same domain as the emails you'll be sending out. So, for example, if you're linking your site to Google+, you'll want to use "youmoneysite.com"'s email – '[email protected]' instead of '[email protected]' or '[email protected]'.
Sign Your Email
Your email needs to be digitally signed with a DomainKeys Identified Mail. Alternatively, you can do it with the Sender Policy Framework (SPF). The DomainKeys Identifies Mail authenticates email. Why do this? Because spammers have gotten really good at spoofing – forging the email "from" address so that emails look like they're coming from one person when they're really coming from someone else.
You've probably seen this before. A spammer will send a phishing email from what appears to be a legit brand and, when you open it, you're asked to click a link inside the email. When you do, you're caught by the spammer.
Google Apps' digital signature protocol allows you to generate an authentication key that conforms to the DomainKeys Identified Mail standard so that people know for sure that the email comes from you.
Alternatively, the Sender Policy Framework record is a type of DNS (Domain Name Service) record that identifies what mail servers are allowed to send mail on behalf of your domain. So, in other words, you would specify which servers can send mail posing as you.
Many businesses have multiple email addresses, use forwarding and other consolidation techniques to send mail through one server from multiple email addys. But, spammers forge signatures, posing as you. This stops that dead.
When you're first starting out, gaining the trust of users is hard, but it seems Google is making it a little easier while also giving you a leg up in your marketing.
Also read: