A reliable, secure and always-on website hosting provider is the foundation for every online venture. Whether you're a blogger, online retailer or an app developer if your web assets are inaccessible, slow to respond or crumbles in the face of the smallest security threats, there's little chance of success. Website availability and responsiveness are more critical in our current digital age as attention spans shrink and overall tolerance of failing sites diminish. Research shows that 40% of your site's visitors will abandon your website if it takes longer than 3 seconds to load. Imagine the potential loss to business and readership. If an e-commerce site makes $100,000 per day, each 1 second delay could cost $2.5 million in lost  sales each year. Therefore, quality here should never be taken for granted and even for bloggers and other site owners with smaller budgets, there are many options for bolstering your hosting and presence.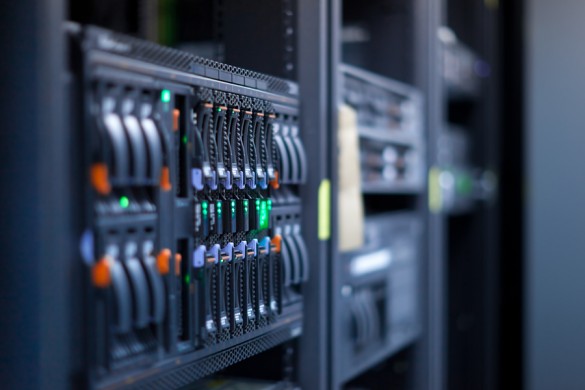 Here are 6 key things to consider when choosing a web hosting provider for your modern online business.
Flexible Pricing & Offering
Several years ago free hosting would instantly mean crappy, unreliable hosting but with rapid technological advancement and adoption worldwide; and cloud storage costs consistently declining; free and cheaper hosting has become much more sustainable. Frankly, it may not be necessary to roll out with a service offering Terabit level bandwidth as you're just starting out on your blogging journey or just testing the waters with a new info product or design. It's OK to scale upwards as the need arises.
An excellent choice for webmasters just getting started with their online presence is Hostt. They offer free unlimited hosting with the option of installing many popular applications like WordPress with only a yearly domain registration payment. One of the most reputable free hosting providers who are on their way to making a dent in the web hosting space. There's no need to start big here if you're testing the waters or new to the web.
Ability to Scale When Ready
With anything you do in business, there's the expectation of growth. While choosing a host with moderate capacities and service offerings in the beginning of your journey is fine, it's also important to ensure that they can gracefully handle unexpected spikes in traffic and won't wipe your pockets out with ridiculous bandwidth overage charges. Ascertain from hosting providers how they handle spikes and what they charge for each megabyte or additional visitor; or if their response is to immediately shut your account down. WP Engine, for instance, has a basic package that accounts for 25,000 visitors per month. Every additional 1,000 visitors attracts a $1 charge to your account – which is reasonable for the premium WordPress hosting service they provide.
Track Record in Dealing with Web Security Threats
Web security will be among the most important issues you'll face once you venture professionally into the online world. Especially in cases where you're actively collecting feedback and personal information from site visitors; the onus will be on you to implement and use providers that maintain maximum security. Sadly, a majority of web hosts are not equipped to prevent some of the most devastating threats the web has seen. In fact, DDoS attacks are now commonly within the 100 Gbps peak bandwidth range while many hosting providers only have the capacity to block attacks within the 10 – 20 Gbps range.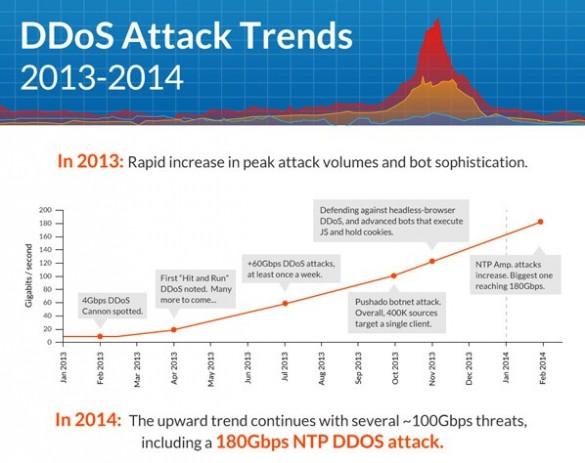 Ask questions and conduct a bit of investigation to determine how hosting providers handle security threats and what systems they have in place to protect your web assets. Choose hosting providers with a track record of rapidly responding to attacks as well as those who have partnered with cloud security providers like Incapsula to bolster their security offerings. This is vital since these security providers have invested millions in threat mitigation infrastructure, globally distributed CDN points of presence and have proven capable of handling the strongest DDoS attacks in history.
What Kind of Reputation Do They Have?
Before spending your hard earned money on anything, do your research online to find out what kind of reputation providers have and how they respond to customer complaints and requests. Don't look for reviews on sites that are in the business of posting web hosting reviews, their results are oftentimes very biased and unrealistic. Instead, search for genuine user-generated feedback and opinions on forums and other discussions. You'll be surprised what you find.
Focus Areas & Target Customers
The best host is not necessarily the provider with all the bells and whistles to offer. There's no point in paying for something you won't need or use. For instance, the typical blog definitely will not need managed hosting from an enterprise-level provider like Rackspace. Their service is suited for applications and websites that accommodate back-breaking traffic and allows for redundancy and failover for complex implementations. Your needs are simple – security, WordPress application support, tech support and speed; no need to get more complicated than that.
Is Email Provided & Other Essentials?
If you're running your website on your own domain, you're going to definitely need a custom email account ([email protected]). It's the professional thing to do if you want to be taken seriously when you email a client or send a pitch. To make life easier, ensure that your hosting provider allows for the creation of an ample number of custom email accounts, with built-in basic spam prevention features without an extra fee. In addition, simple features like phpMyAdmin, QuickInstall application features, a user-friendly file manager and FTP access are mandatory.
These are some of the most important features and considerations when choosing your hosting partner and will sum up a large portion of your technical experiences in building and maintaining your websites.
Robyn-Dale Samuda is a Web Developer & is owner of Yuraki, a Website Development, IT Consultation & Online Marketing Firm in Jamaica. He has a passion for the web and helping clients achieve more online.